Welcome to our hands-on, personal, Gravel Explorer Plus Toiletry Bag review!
Do you want a travel bag that can effortlessly house all your essential toiletries without compromising on compactness?
With seven helpful pockets, everything from your electric razor to your toothpaste has a designated home, including a special water-resistant pocket for liquids to guard against the dreaded shampoo explosion. There's a special TSA-friendly pouch that's lightweight and perfect for your liquids, plus it can hang anywhere, making it the perfect sidekick for your journey.
It's also built to last with a lifetime warranty, promising to be a steadfast partner on your many adventures​. We like it so much, it's our pick for the best travel toiletry bag.
In a hurry? Check prices for the Gravel Plus now.
See prices on Amazon.
Whether you're a man seeking a better way to carry your grooming essentials or a woman tired of rummaging through a cluttered makeup bag, the Gravel Explorer Plus Toiletry Bag is a game-changer​​. Stay with us as we dive deeper into our hands-on experience.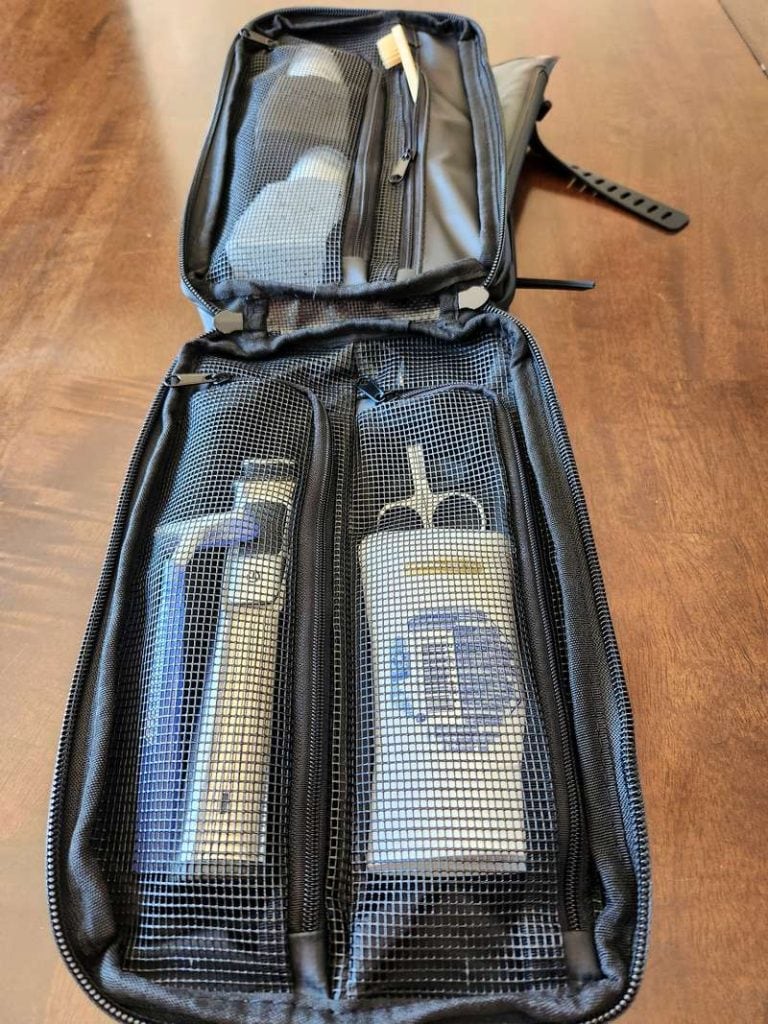 Gravel Toiletry Bag Review: The Explorer Plus
Today, we're taking a deep dive into one tool that has made its way into the travel community's spotlight – the Gravel Explorer Plus toiletry bag.
From its stowaway adjustable strap with a G-hook that can hang anywhere, to the secret small pocket perfect for storing rings, condoms, or other small items, the Gravel Explorer Plus toiletry kit is packed with useful features.
Just open the main zipper and everything in the inner pockets of this compact toiletry kit is easy to access. Hang it up by the hidden strap, and it's out of the way on a nearby hook and no longer in danger of getting wet or falling off the counter.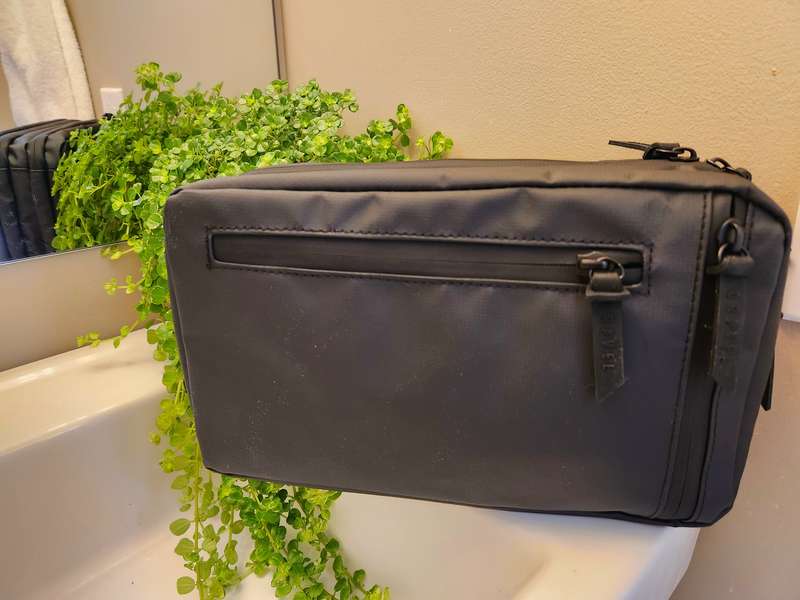 Here are our ten reasons you'll want to give this toiletry bag a place in your suitcase.
A sustainable packaging surprise!
The first thing I noticed about this bag is that our Gravel dopp kit was protected from scratches during shipping by a cassava corn starch fiber bag that's one hundred percent biodegradable.
This is such a nice surprise!
We review a lot of travel products, and Gravel is one of the few that stands out from the crowd by offering sustainable packaging!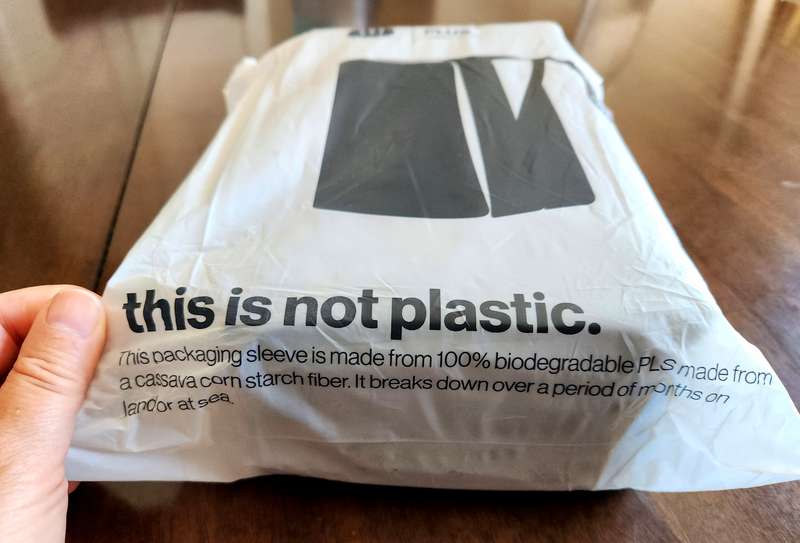 We've had the pleasure of testing out this bag extensively, and now we're ready to share our hands-on experience with you.
The Stowaway Adjustable Strap: Hang It Up Anywhere
One of the standout features of the Explorer Plus is its stowaway adjustable strap with an Aluminum G-hook. It's hidden neatly in a zippered compartment, until you need it.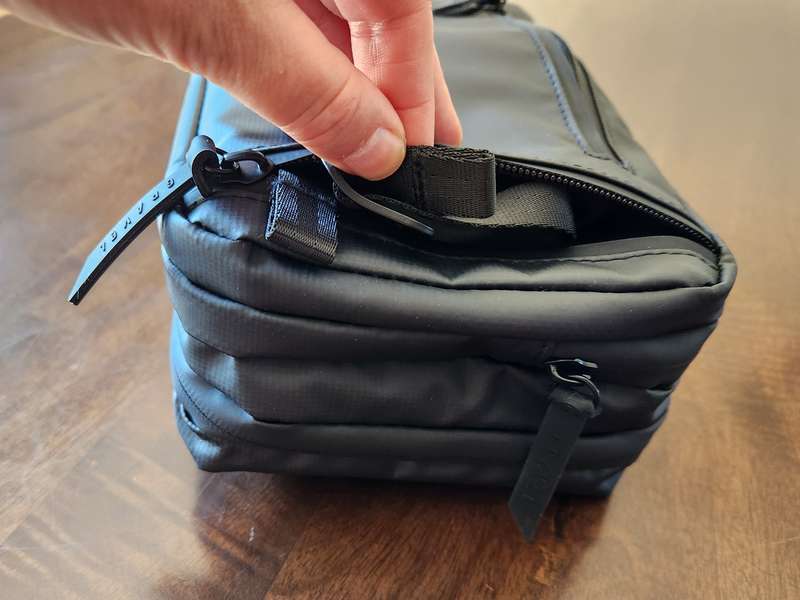 This strap is such a convenience. Whether you're at an upscale hotel or a rustic campground, the strap ensures your toiletries are easily accessible, hanging from a shower rod, a tree branch, or even the back of a door, making it your personal floating shelf of toiletries.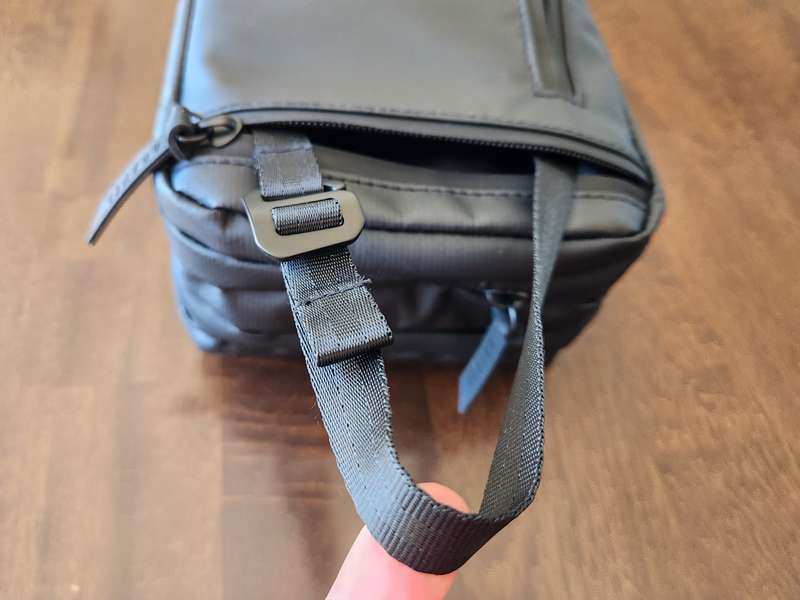 The Secret Small Pocket: Your Personal Safe
Ever found yourself rummaging through your bag for that small ring, pair of tweezers or a condom?
This Gravel toiletry kit has a solution – the secret small pocket. This pocket is strategically sized and positioned to hold your smallest, most easily misplaced items. It's discreet, secure, and just another reason why the Explorer Plus is more than your average toiletry bag.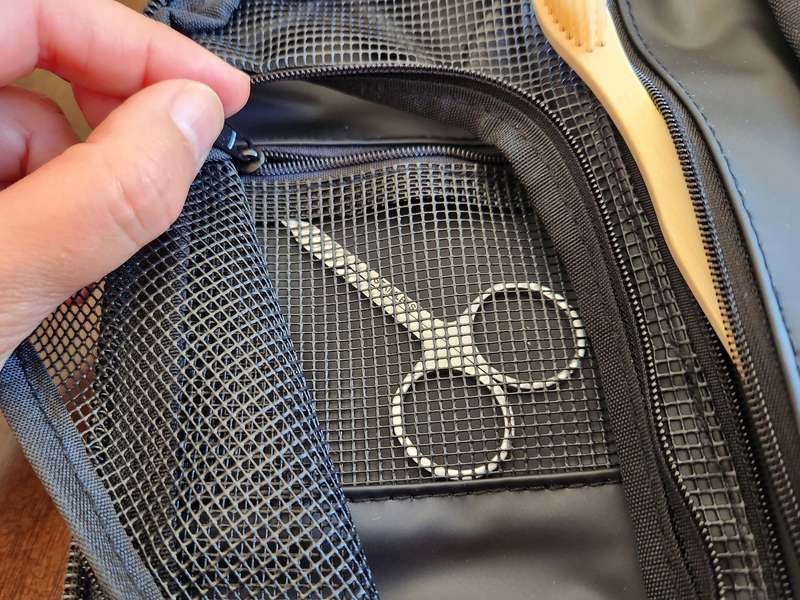 The TSA Approved Pouch: A Clear View
The Explorer Plus boasts a clear, removable TSA-compliant bag. This not only gives you an extra layer of protection against unexpected shampoo explosions but also allows for quick and easy TSA scans. Say goodbye to the stress of digging through your bag at security, and hello to a smoother travel experience.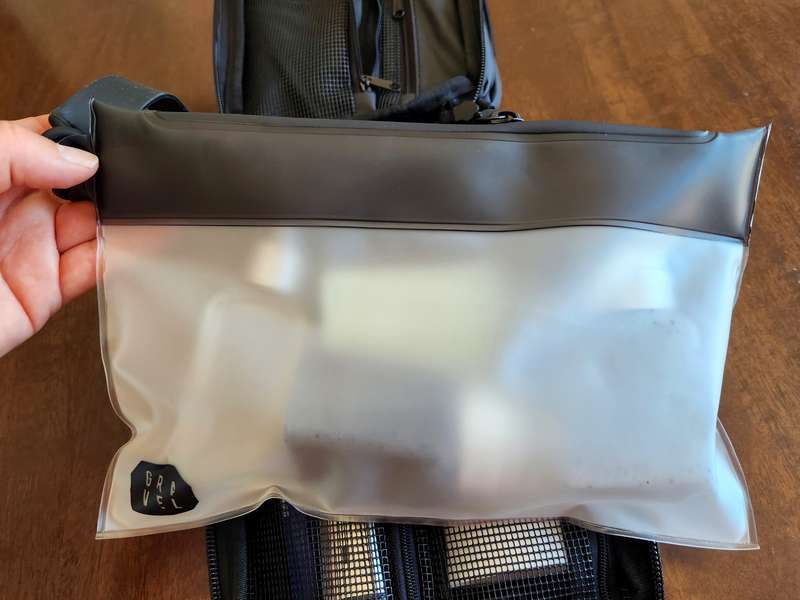 The Water-Resistant Toothbrush and Toothpaste Pocket: Dry and Clean
Nothing can quite kill the joy of reaching into your bag to find your toothbrush wet with the residue of your shampoo.
Gravel understands this, and so they've crafted a water-resistant pocket specifically for your toothbrush and toothpaste. This Gravel travel toiletry bag keeps your toothbrush dry and away from everything else in your bag.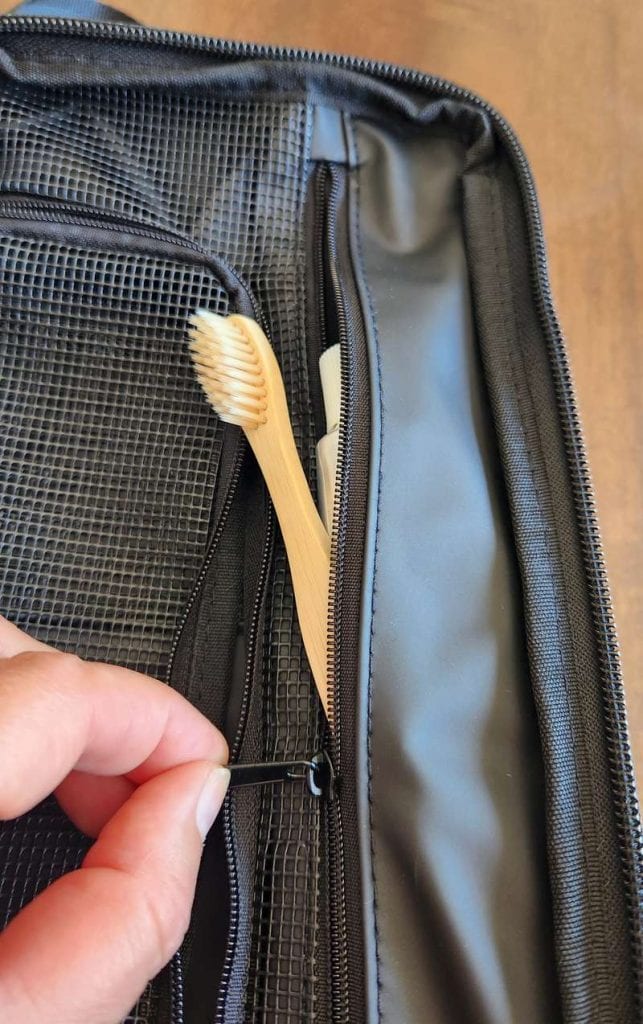 The Deodorant and Razor Pockets: Spacious and Accessible
The Explorer Plus shines with its two electric razor/taller items pockets. Each mesh pocket is designed to easily fit an electric razor, deodorant sticks, other tall items or a bunch of smaller items. The curved zipper allows for easy access, ensuring your shaving essentials are always within reach.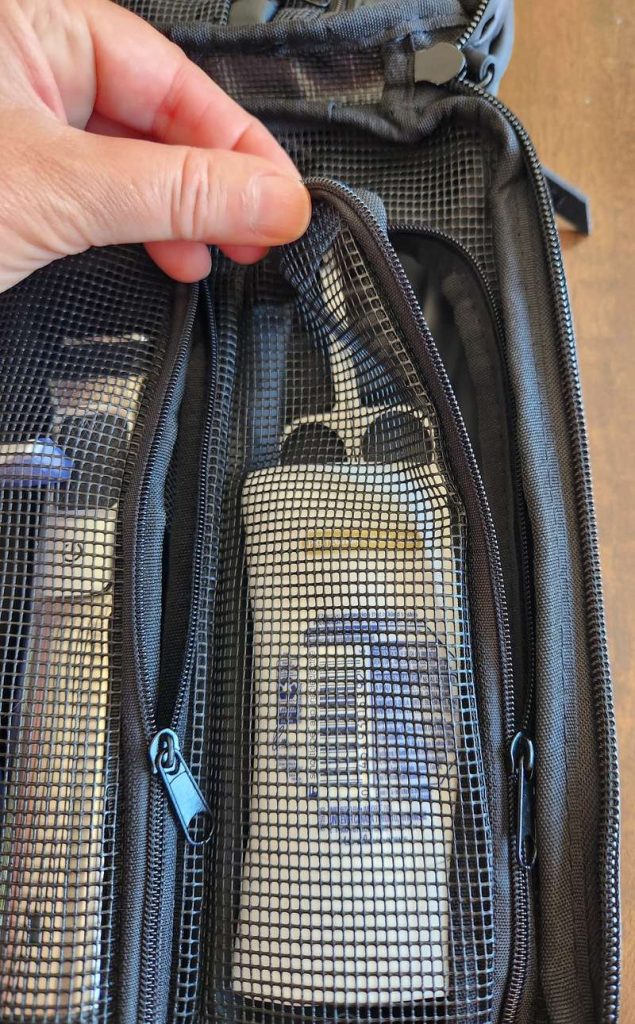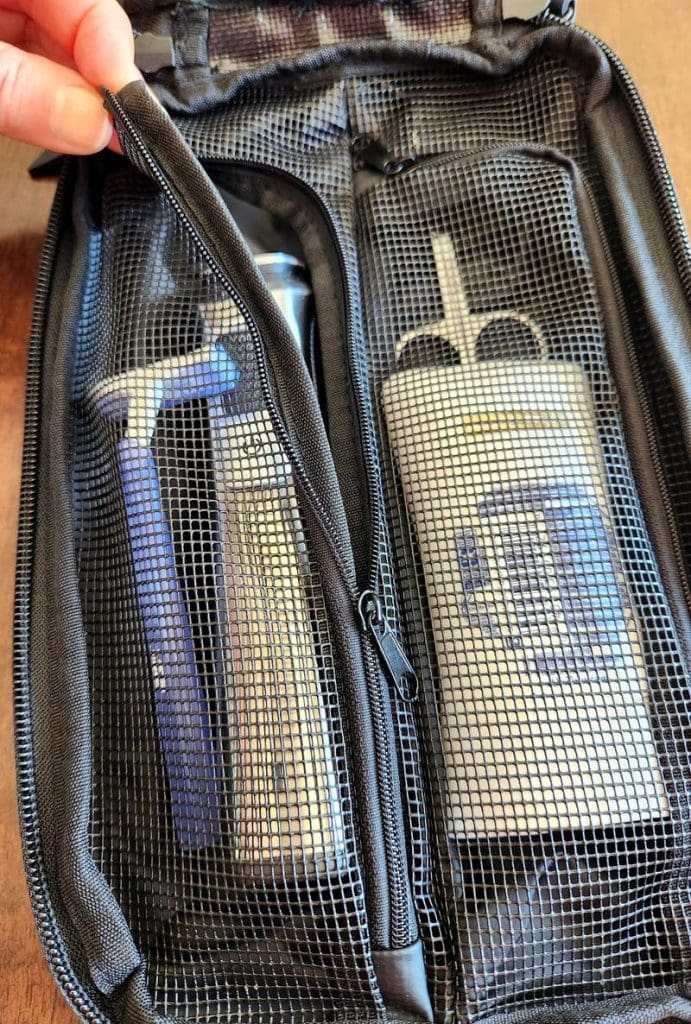 The Outer Pocket with Soft Fleece Lining: Quick Access
For the items you want to reach quickly, the Explorer Plus features a large outer pocket with soft fleece lining. Perfect for your phone, passport, cards, or even a small first aid kit. It spans the length of the back of the bag, providing a sizable yet secure space for your valuables.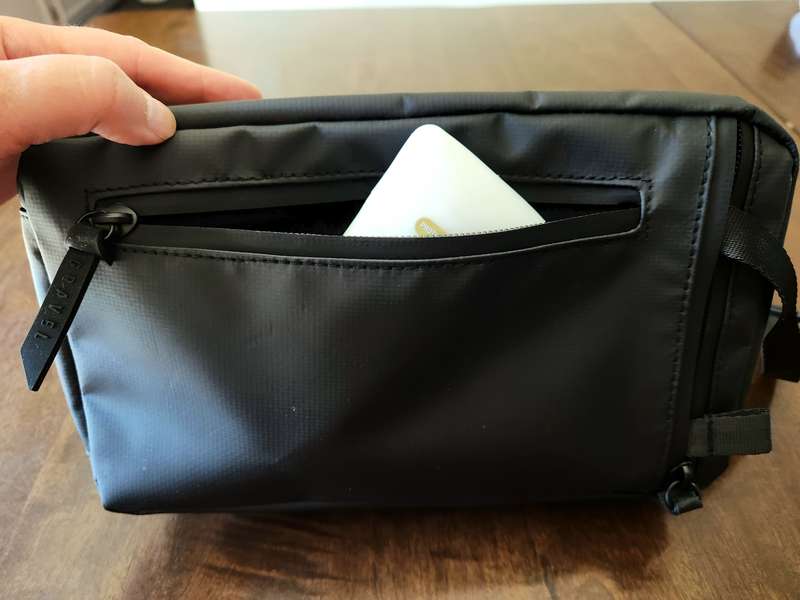 The Upper Mesh Pocket: Handy For Anything
Lastly, we have another mesh pocket. Concealing the small hidden pocket, it's designed to be the perfect spot for any small items like q tips, floss, or fingernail clippers to larger items like a brush or a charger for an electric toothbrush or electric shaver.
It's also a great spot for creams, hair products or mini shampoo or conditioner bottles. The Gravel Travel Bottles for Liquids also fit quite nicely in there.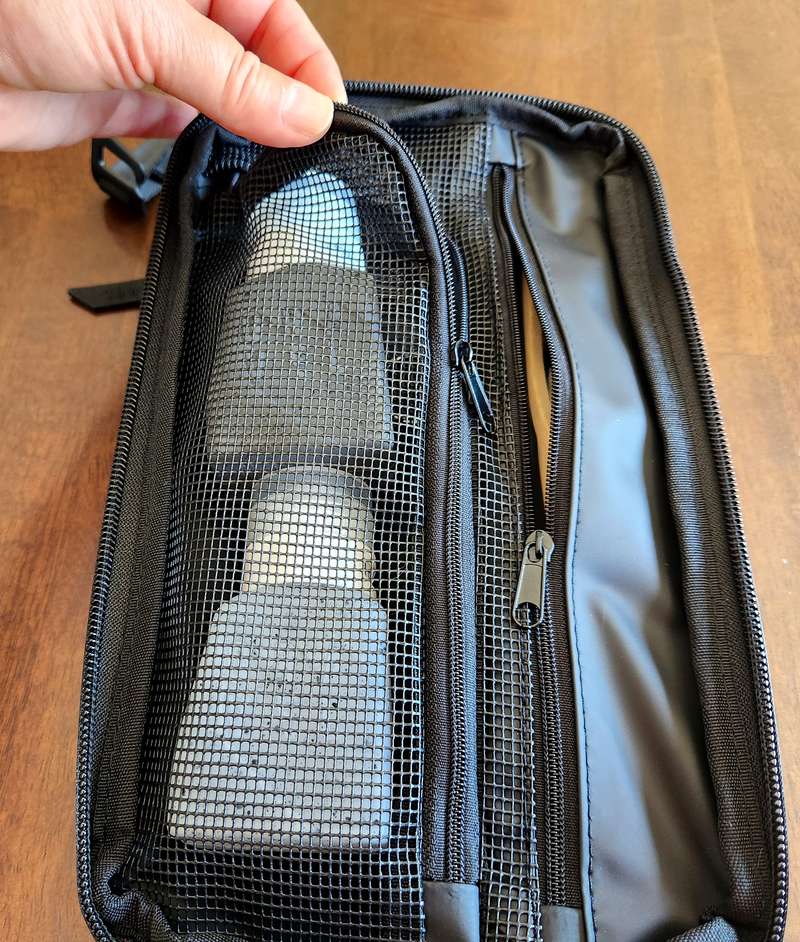 The bag's look and feel: Gravel Explorer Plus review
This is a neat, minimalist looking travel bag. The outside is easy to wipe off and keep clean. Gravel uses its own fabric, QuarryPoly, which is water-repellant, scratch-resistant, and easy-to-clean material.
It's easy to pack, too, since the bag's size and shape lets it slot neatly into the space left near the top of your travel backpack, or suitcase.
Durability and Warranty
Our final reason to like the Explorer Plus is durability and warranty. The bag is built to last and comes with a lifetime warranty, making it a reliable partner for all your travel adventures.
Check prices for the Gravel Explorer Plus here.
See prices on Amazon.
Gravel's other travel toiletry kits
Like the Explorer Plus but looking for something just a little bit smaller, or bigger? Gravel's got you covered.
Explorer Slim Gravel travel bag
Like the Explorer Plus, the Explorer Slim zips open to show all of your gear, and it can hang up anywhere with an adjustable strap. It has a capacity of only 1.5 liters. It doesn't include a TSA bag, while the Explorer Plus and Explorer bag do.
Explorer Mini
If you're looking to pack only the essentials, the Explorer Mini is for you. It has a smaller 1 liter capacity, but it's only 8.6 inches long, 3.14 inches wide, and less than 2 inches tall. It has just two pockets. It doesn't include a TSA bag.
Explorer Max
The Explorer Max is the Hulk Hogan of the Gravel Line. It has double the capacity of the Explorer Plus, at 6 liters. This is the bag if you want to carry everything from a curling iron to full size liquids, and large hairbrushes. It does include a TSA bag to pop in your carryon luggage.
The Explorer Plus and Slim also come in black or sand.
Gravel Accessories
Gravel is best known for selling toiletry bags, travel blankets, and duffels, but they sell a range of accessories as well, including TSA compliant travel bottles, a TSA 3-1-1 compliant liquid bag, backpack carabiners, laundry bags, packing cubes, travel notebooks, sling belts, and more.
See accessories here.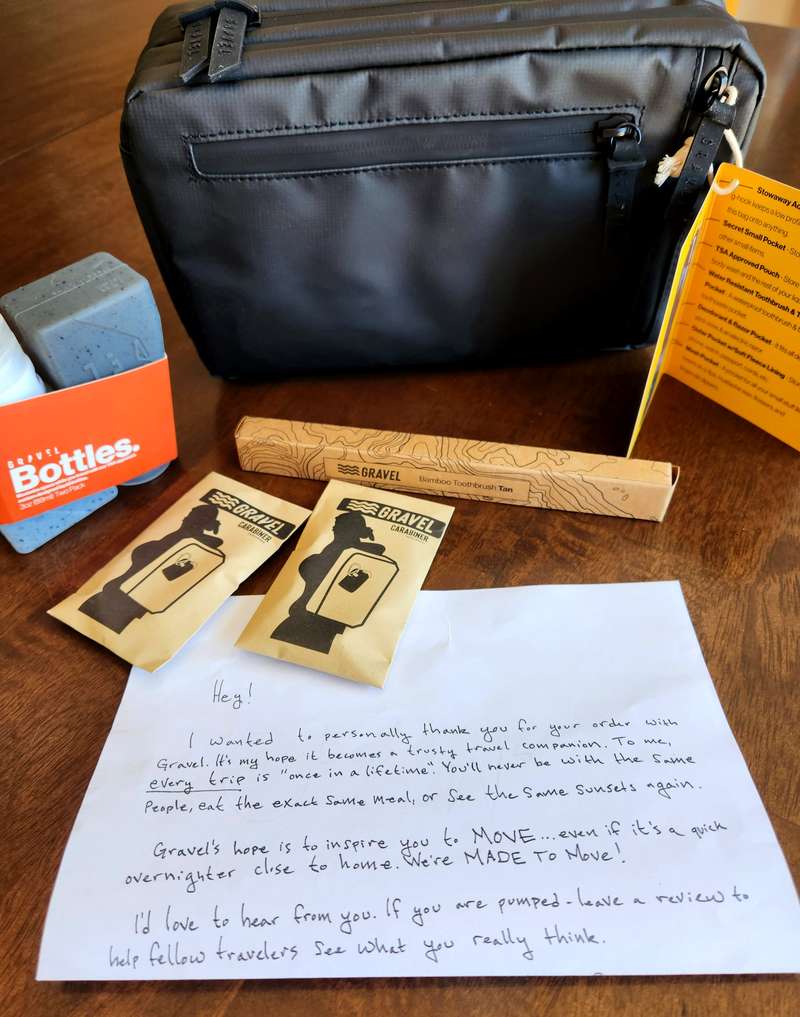 Bamboo Toothbrush
The Gravel Bamboo Toothbrush, equipped with either black or tan soft bristles, offers a refreshing clean to keep your pearly whites shining. The eco-friendly toothbrush is made from bamboo, the world's number one renewable resource, which grows rapidly even after being cut down, making it a sustainable alternative to the billion toothbrushes discarded every year.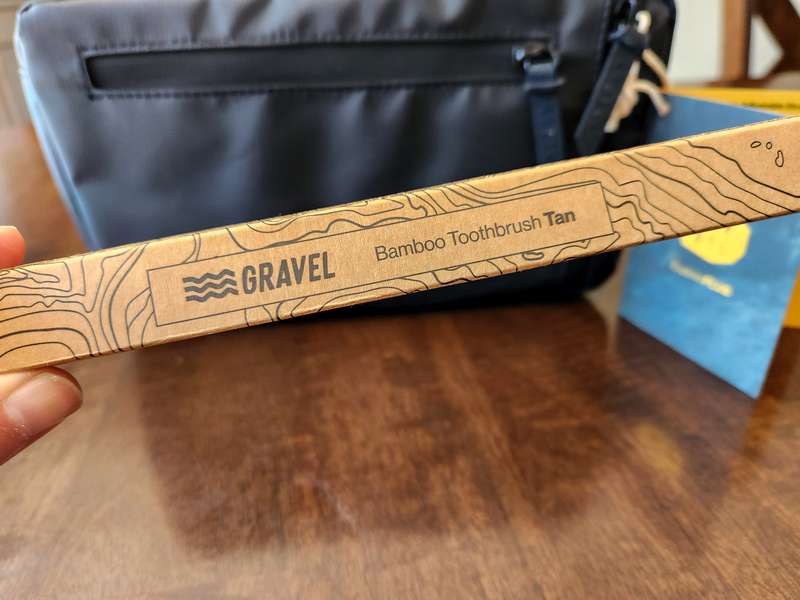 Gravel TSA approved bottles
The Gravel Travel Bottles for Liquids are perfect for carrying essential toiletries during travel. Each soft and squishable bottle holds up to 3oz (89ml) of liquid, making them TSA compliant and ideal for hassle-free passage through airport security.
What sets these bottles apart is their twistable neck feature, allowing you to easily change the label to identify the contents as lotion, soap, shampoo, sunscreen, or conditioner. They are available in two color combinations: honey and glacier or speckled dark grey and clear, and come in packs of two for $14.00, currently on sale for $11.00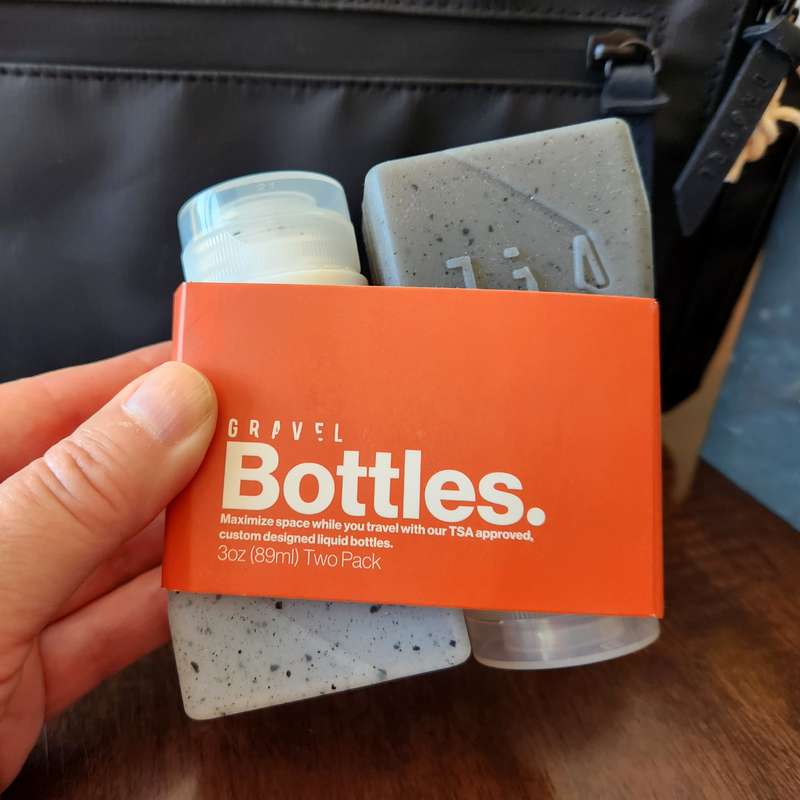 Gravel Carabiner
The Gravel carabiner comes in gray or orange. It's perfect for quickly securing the Layover travel blanket (a review on that is coming soon!), keys or other gear.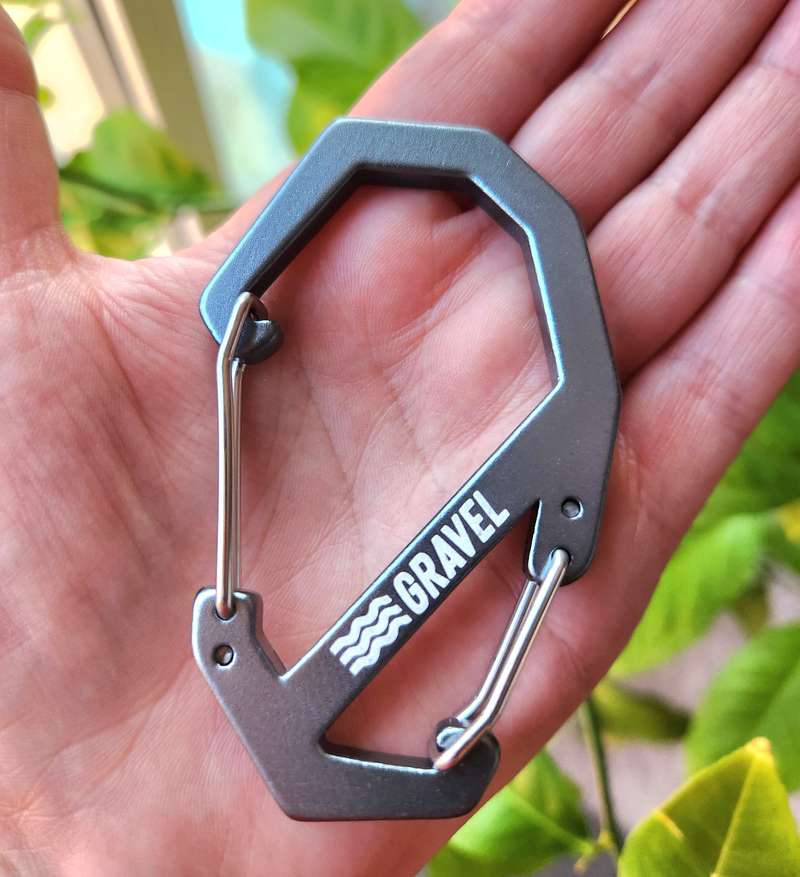 What do you think? Do you have anything to add to our Gravel toiletry bag review? Let us know!
Check prices for the Gravel Explorer Plus here.
See prices on Amazon.