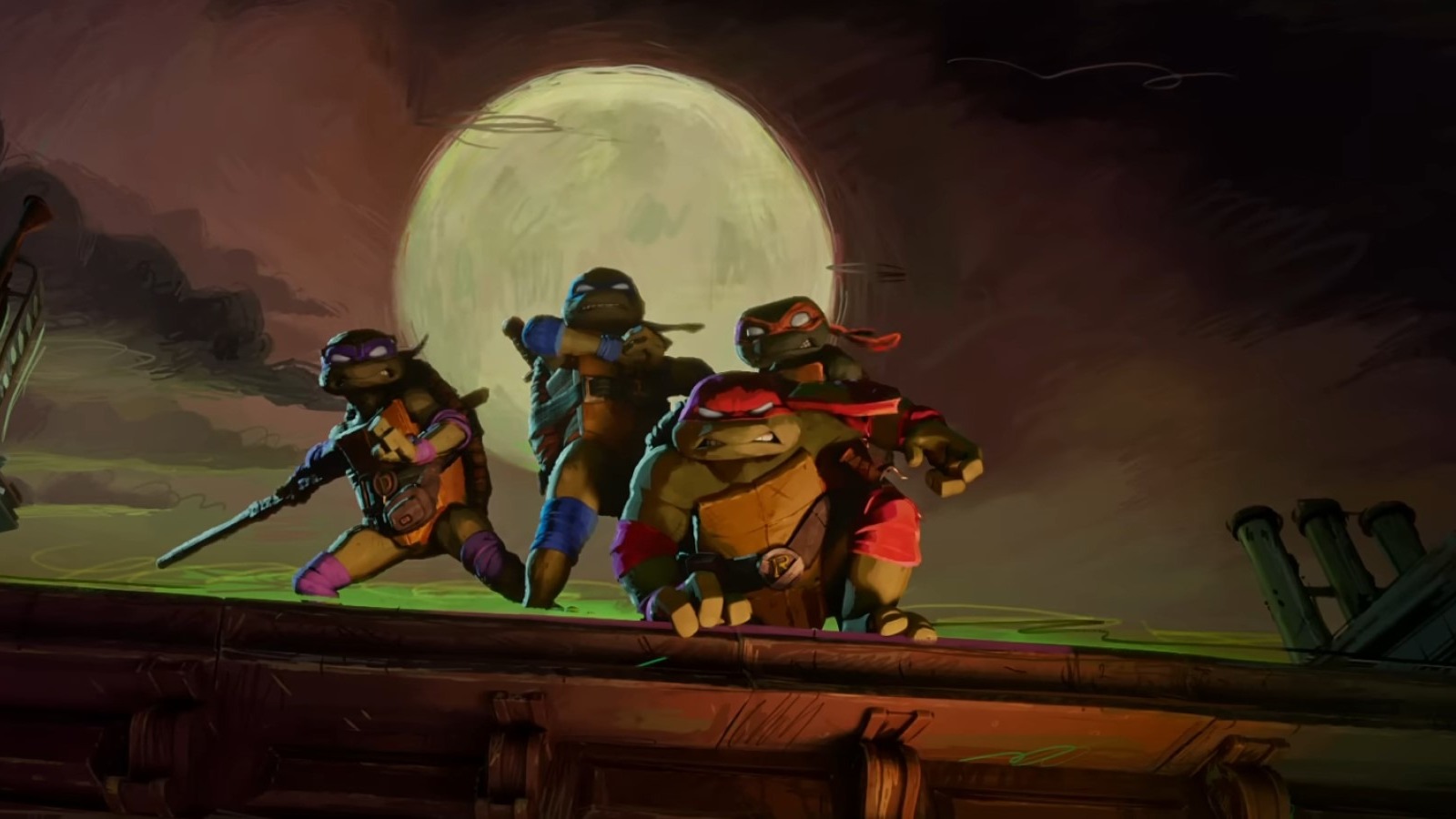 The biggest change from other "TMNT" adaptations is that actual teenagers voice the main characters. It may feel like a small thing, but the change is noticeable from the start. The kids give the characters an air of spontaneity, improvising some lines of dialogue and quickly establishing a rapport that feels natural and lived-in. The actors constantly talk over one another, making you believe these are actual brothers who have lived all their lives in a sewer with no contact with any other living being — their father, Splinter, fears humans.
Though purists may scoff at them, the film introduces new designs for the turtles that make this a rare instance where the titular characters are distinguishable by more than just the color of their bandanas or their weapons. These are growing kids, so each of them is growing at different rates and in different ways, and their looks impact their personalities in fun ways — like Raphael being the biggest turtle and also the one with rage issues.
The designs being unique and fresh applies to the film at large, with classic characters getting fresh re-designs that fit the more teenage attitude of the film's visuals, rougher, unfinished, and asymmetrical. Director Jeff Rowe had already given us a film with bold visuals in "Mitchells vs. the Machines," but he and the teams at Mikros Animation and Cinesite deliver a bold, colorful animated film with stunning visuals and an art style that reflects the rebellious teenage attitude of its young stars.