We review the Graphene X Nomad(e) EDC Waterproof Jacket in this hands on test.
Is the Graphene X Nomad(e) jacket the ultimate armor for braving all weather conditions during your outdoor escapades? I've put this graphene jacket to the test, and I'm thrilled to share my insights!
In a hurry? See the Graphene X Nomad(e) website, or check the price on Amazon.
First impressions
My first impression on opening the package was that the Nomad(e) jacket was a lot lighter than the other raingear that we have around the house.
Remember those incredibly heavy, yellow, rain slickers – yep we have a few of those. I feel like Big Bird wearing a sweaty garbage bag whenever I put on one of our yellow rain slickers.
To be fair, we do have better rain gear, but even the lightest, and newest of our other raingear is heavy, and I feel sweaty the moment the sun comes out, as they're not breathable at all.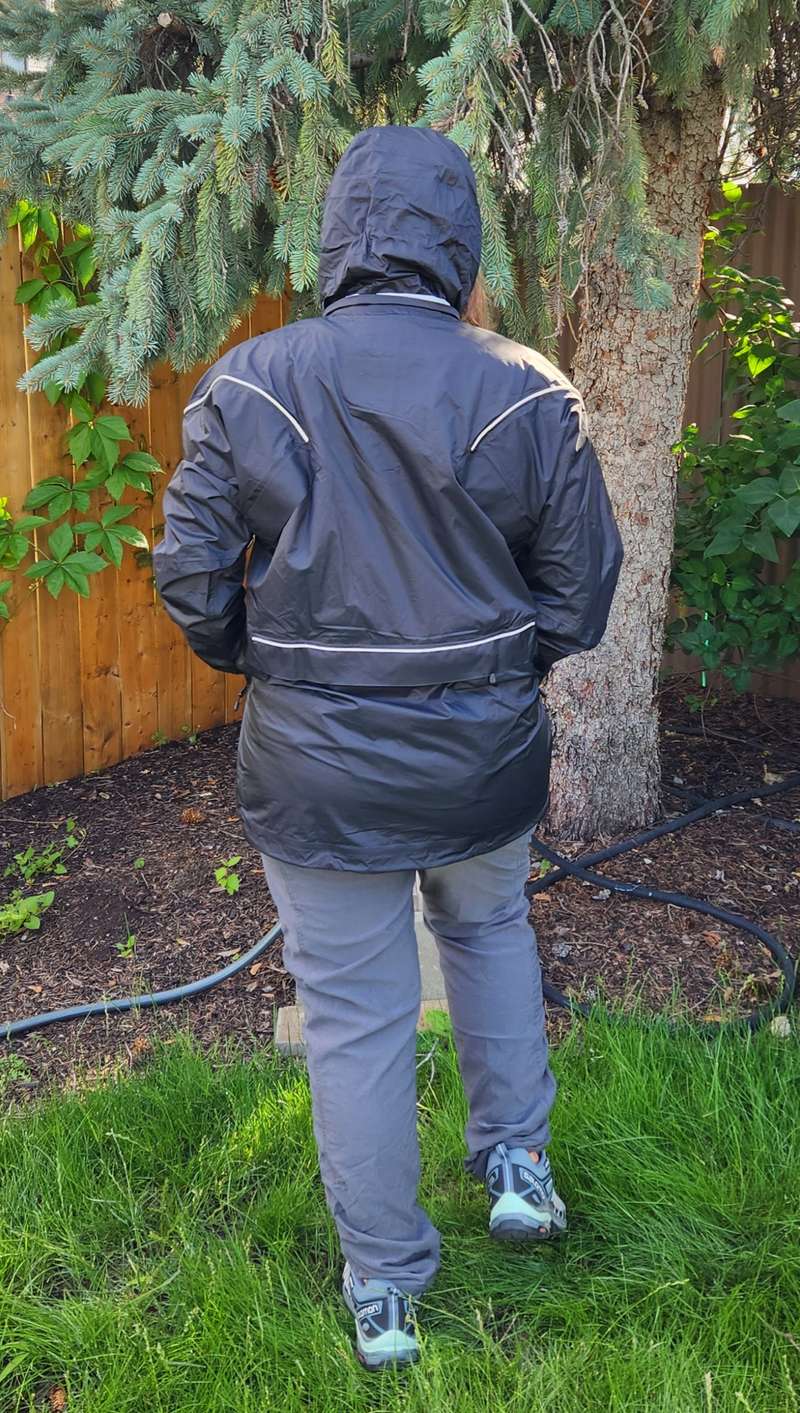 I was hoping that the Graphene X jacket finally managed to hit the holy grail of rain jackets – being waterproof and breathable at the same time.
See the price on Amazon now.
According to the company's website, and the promise of the graphene material, I was pretty confident I may have finally found my perfect rain jacket.
To start this graphene jacket review, let's dig into what graphene actually is, and why you'd want it in your rain gear.
What is graphene?
Graphene is a single layer of carbon atoms arranged in a two-dimensional honeycomb lattice, and it's one of the thinnest, strongest, and most conductive materials known to mankind.
Graphene is a big deal. As in, a Nobel Prize winning big deal.
In 2010, Andre Geim and Konstantin Novoselov were awarded the Nobel Prize in physics for their "groundbreaking experiments regarding the two-dimensional material graphene".
What is graphene fabric?
Graphene can be added directly into the fibre of a fabric or added on top, as a coating on the surface of the fabric.
In the Nomad(e) jacket, the graphene is printed in a grid on a polyurethane membrane that faces towards the skin of the wearer. The graphene adds virtually no weight to the jacket, but it does help retain heat, and increases breathability.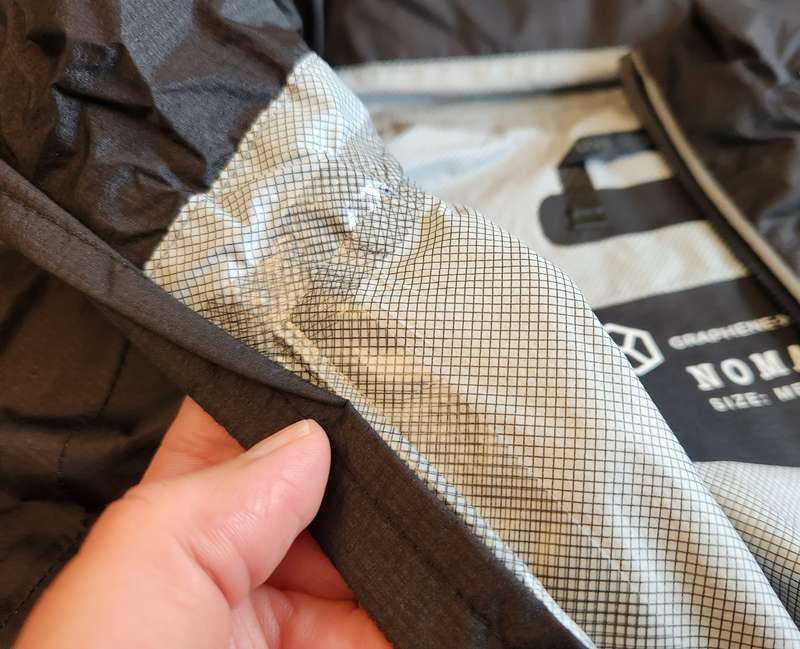 Why choose a graphene jacket?
Here are some reasons why you might want a graphene jacket:
Thermal Conductivity – Graphene is an excellent thermal conductor, meaning a jacket made from it can efficiently redistribute heat from warmer parts of your body to colder parts, thereby maintaining an even body temperature.
Waterproof – Graphene is impermeable to all gases and liquids (including water), which makes a jacket waterproof.
Durability – Graphene is stronger than steel, so a jacket made from it could be very durable, lasting a long time and being able to withstand wear and tear.
Lightweight – Despite its strength, graphene is incredibly thin and light, making for a jacket that is easy to wear without feeling heavy or bulky.
Flexibility – Graphene is also highly flexible, which could provide a comfortable fit, adapting to your body's movements without restricting them.
Antibacterial Properties – Graphene has antibacterial properties which could keep your jacket cleaner for longer periods.
Environmental Impact – A durable, long-lasting jacket has less environmental impact over time, as it reduces the need for replacement.
Graphene X jacket review
The full name of this Graphene X jacket is the – and it's a long name! – Nomad(e) Ultralight Waterproof Jacket / EDC Series.
The outside of the jacket (the shell face) is 100% ripstop nylon, with a polyurethane membrane. The graphene is printed on the polyurethane membrane on the inside of the jacket, facing the skin of the wearer.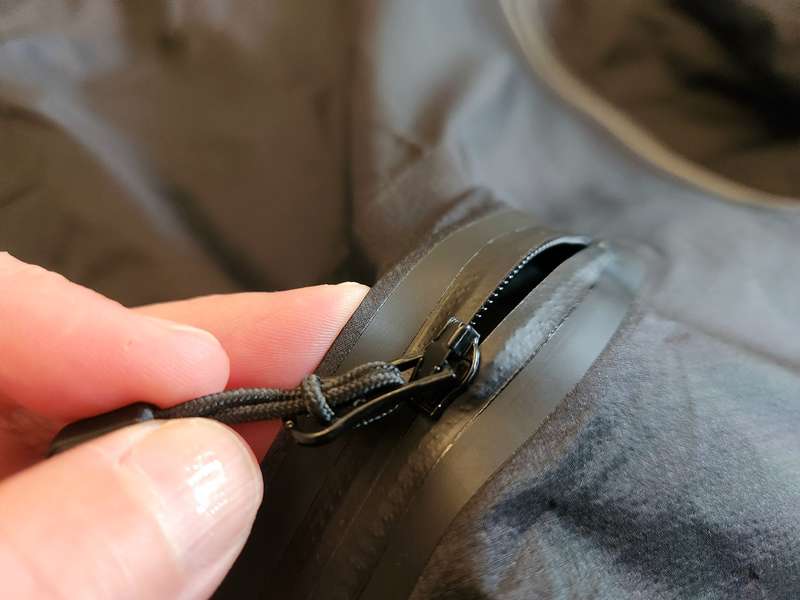 Graphene X Nomad(e) Ultralight Waterproof Jacket / EDC Series
I got the jacket in June.
In June, the weather here in the interior of British Columbia is a mixed bag of rainy and cool, and blisteringly hot. This made it the perfect time to test out how the jacket performed in different conditions, both rainy and warmer.
Wearing the jacket in light rain and wind
In cooler, rainy weather (15 Celsius / 60 Fahrenheit), the jacket was breathable, as advertised. After walking for a few miles it didn't make me feel sweaty at all.
In addition to the breathability of the graphene, there are laser-cut ventilation holes along the shoulders and lower back. They're hidden under a flap, so water doesn't come with the air.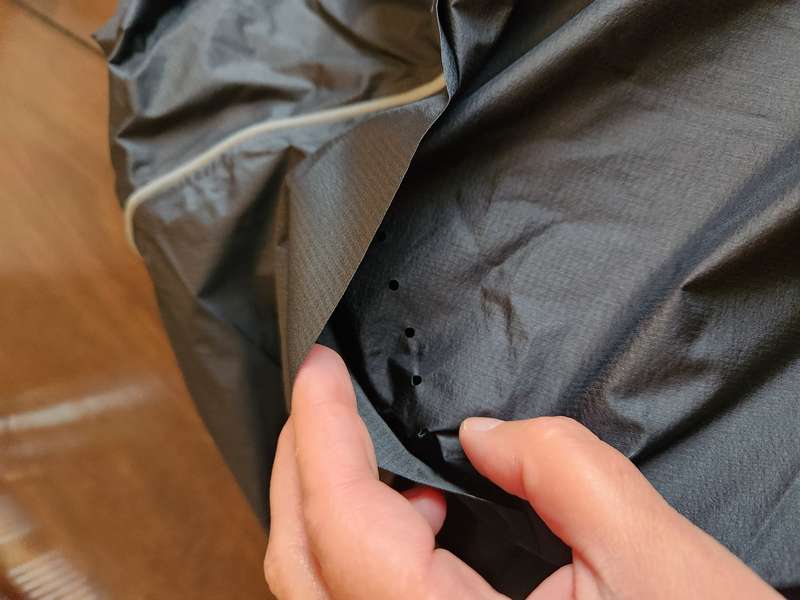 I also had a chance to wear the jacket in warmer conditions when our temperature jumped to around 25 Celsius (77 Fahrenheit), with mixed sun and cloud.
As expected, the jacket was too hot when the sun was out, as any black jacket would be. To be fair, I wouldn't expect any jacket not to be hot in 25 degrees Celsius (77 Fahrenheit) in the sun.
However, when it was cloudy, I was comfortable walking in the Nomad(e) jacket, and it held true to it's promise of being breathable. I didn't feel sweaty at all when the sun was hidden behind the clouds. I wore a light cotton t-shirt under the jacket.
I also got a chance to wear the jacket on a windier day, with wind gusts of about 25 kilometers / hour (15 miles/hour). Graphene X bills the Nomad(e) jacket as a windbreaker, and it performed well to stop the wind.
We rarely get winds stronger than that, but I'll test the jacket in a stronger wind when I get the chance, and update then.
What really helped to cut the wind was the interior adjustable hem adjuster, letting me block wind and cold from blowing up the jacket.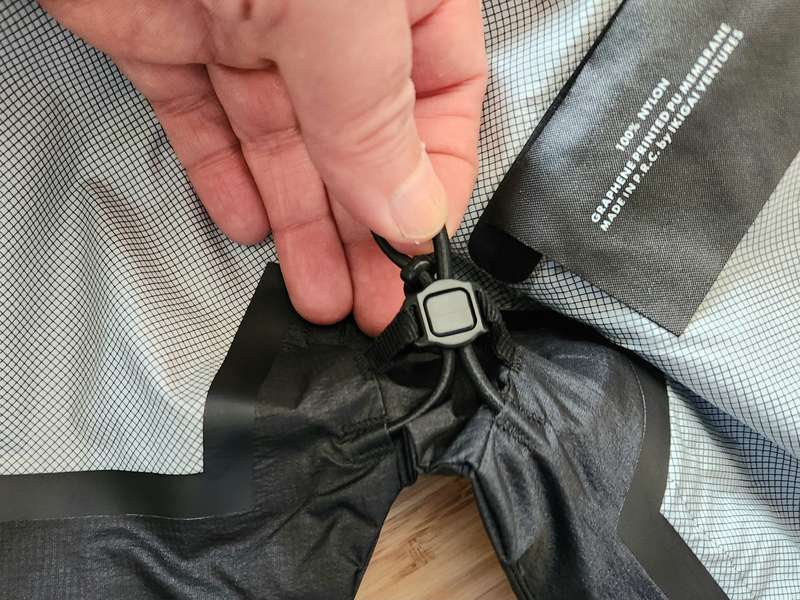 Is the Graphene X Nomade jacket truly waterproof?
The Graphene X jacket was entirely waterproof for me in light rain and wind, but I wanted to really test it out.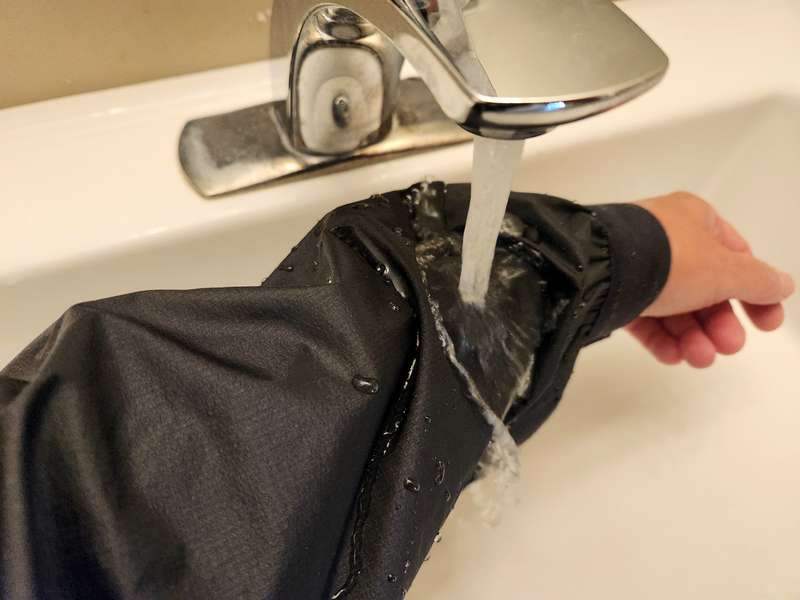 To test it, I ran an arm of the jacket under water in my bathroom sink for 20 seconds.
Water beaded up nicely on the inside, and I couldn't feel any wetness on my skin inside.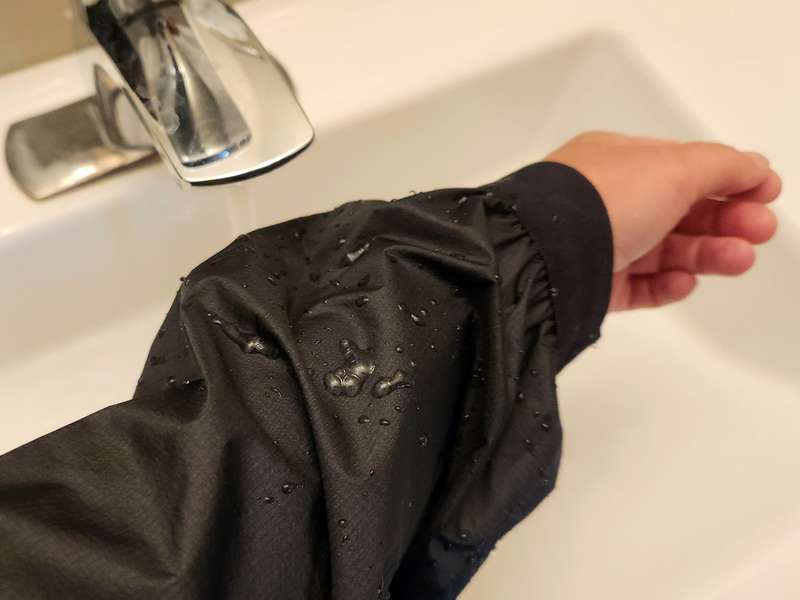 Sure enough, when I turned the sleeve inside out my skin, and the inside of the sleeve, were entirely dry.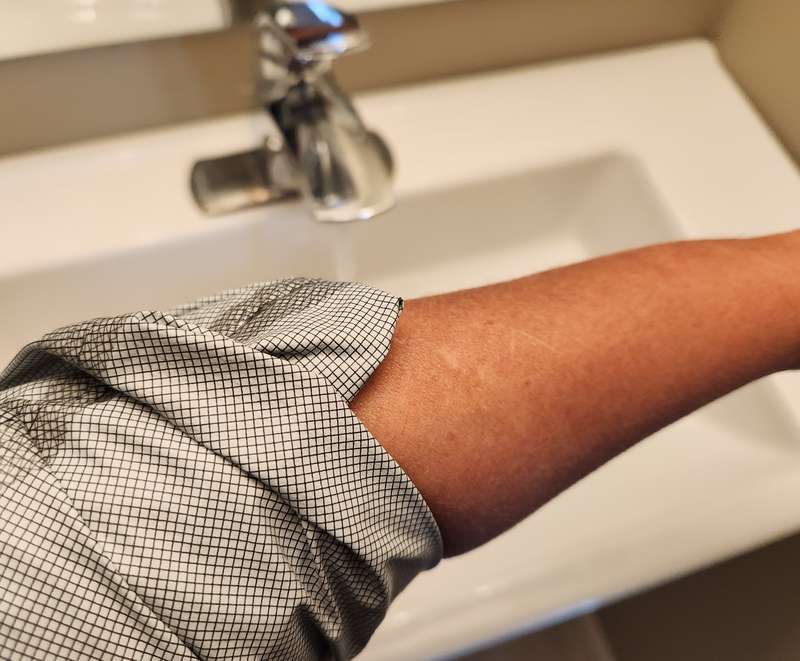 Who is the Nomad(e) for?
Graphene X says the Nomad(e) is a hybrid:
Emergency jacket, for use when you find yourself in inclement conditions and need to stay dry and warm.
E.D.C. (Every Day carry) that's packable and portable, and useable in a wide range of conditions
Windbreaker to protect you against wind.
The Nomad(e) jacket is definitely nice and lightweight. It weighs only 250 grams in size M, which is what we tested.
It also packs away nicely and stuffs neatly and quickly into a pouch that's sewn into the lining.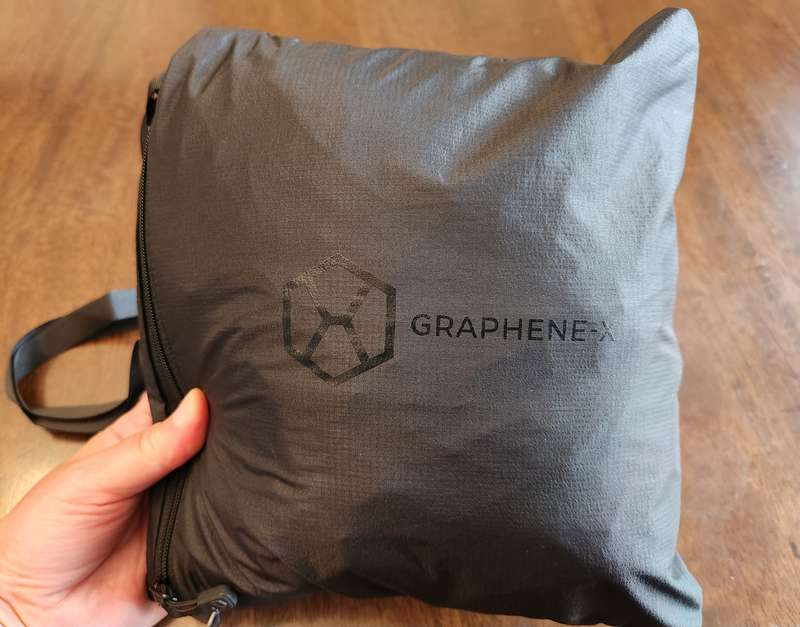 Being so lightweight and packable definitely makes the Nomad(e) a great choice for travelers like us, looking for a lightweight, breathable jacket to protect against rain and wind. That said, you don't need to be a traveler to want a jacket that functions this well in a lightweight and portable package.
Fit and Style
The Nomad(e) is a unisex jacket, and I have to say that I'm always pretty skeptical about unisex clothing. I'm a 5'4″ tall curvy female, and Charles is a slim 6 foot tall man, so there's a big difference in our physiques.
We got a size medium to test. I usually wear a women's large, and Charles wears a men's medium.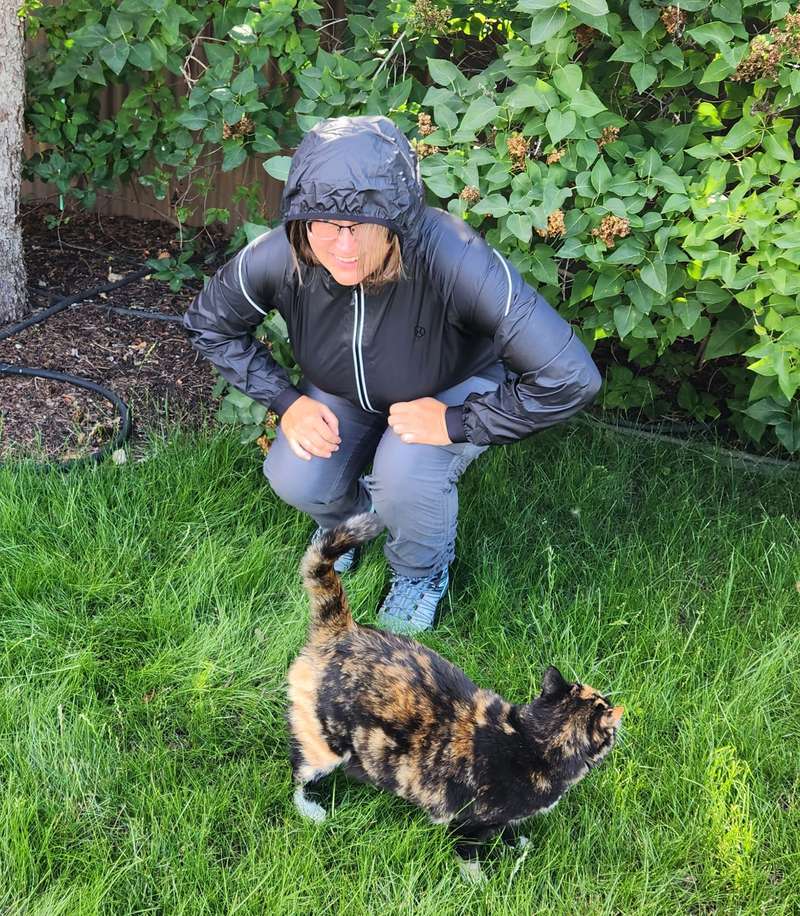 That said, the jacket did fit both of us pretty well. I think it helps that, to be honest, no good rain jacket is the height of fashion. I mean, the jacket looks good on both of us, but its main purpose is to keep us dry and comfortable, and it succeeds there.
The jacket comes in a wide range: from a 2XS size to a 2XL.
It comes in grey or black.
The invisible hood is sleekly hidden in the interior of the jacket when not required, but can be quickly rolled out, adapting to your need effortlessly.
What I didn't like
It's a small thing, but I didn't love the sleeve cuffs for the Nomad(e). They're a fabric material, a bit like the cuffs of a bomber jacket.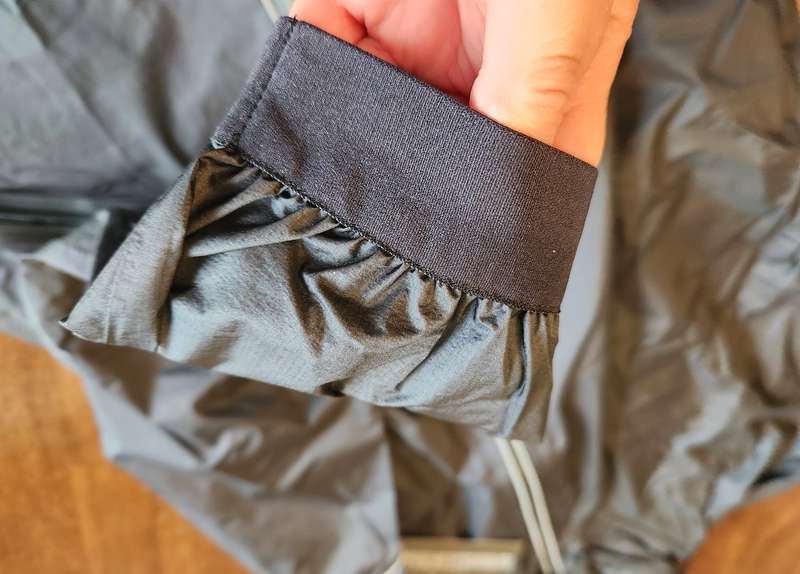 At the price point of the Nomad(e), I'd expect a cuff made of the same material as the jacket. While the jacket did keep me quite dry in the rain, I found the cuffs got a bit damp. Didn't love that.
Graphene jacket pros and cons
Overall, the Graphene X Nomad(e) is a solid win, but it does have it negatives as well.
Graphene jacket pros
For the intrepid globetrotter or the everyday explorer, I found the Graphene X Nomad(e) Graphene Jacket is a solid choice, blending cutting-edge graphene tech, comfort, and portability into one garment.
lightweight and portable
water resistant
wind resistant
breathable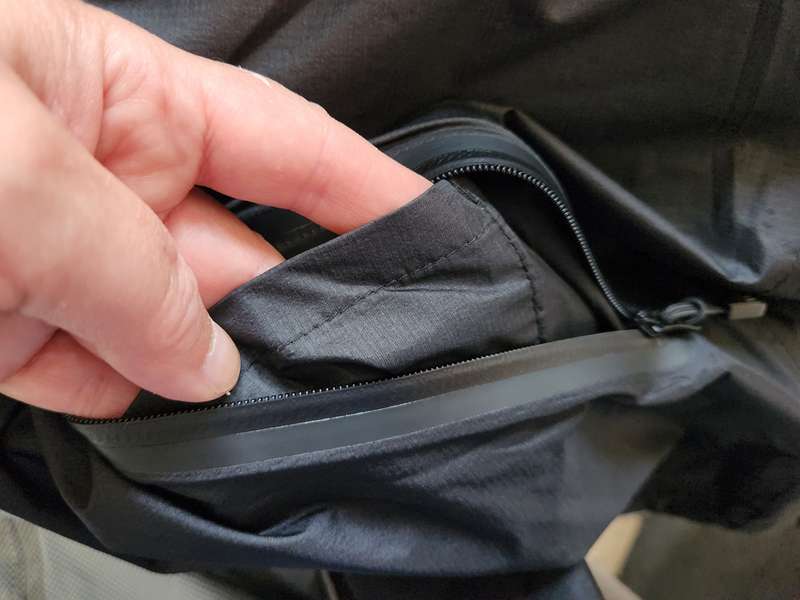 Graphene Jacket Cons
Honestly, there isn't much to dislike here, but nothing's ever perfect right? Here are a couple of things I didn't love about the Nomad(e)
It's fairly expensive, at $299 USD, but then again you do get a cutting edge graphene material
fabric material on cuffs add to everyday comfort but can get damp with lots of rain
How much does a graphene jacket cost, and where can I buy one?
The Graphene X Nomad(e) EDC jacket costs $299 USD.
You can buy it on the Graphene X website.
See the price on Amazon now.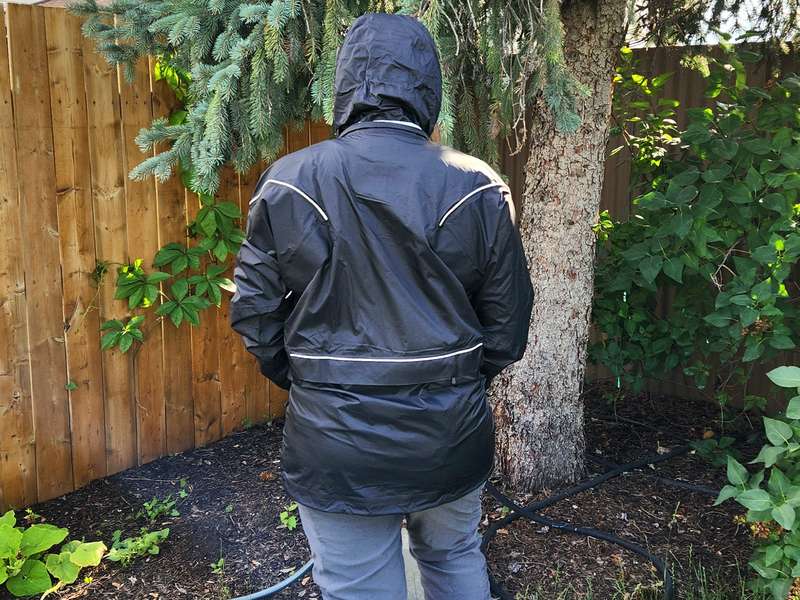 Is there other graphene clothing?
Yes, Graphene X also makes other graphene clothing, including pants, long sleeve shirts, short sleeve shirts, hoodies, joggers, a mid-layer jacket, and women's short leggings.
They even have socks with 12% Graphene-integrated nylon!
If you're looking for a slightly heavier jacket, they sell a three layer Alpha Series jacket.
Check the latest prices here.
Other helpful articles: