Looking for the best luxury holiday destinations in the USA?
Welcome to our curated guide to the taste of the finer things in life. From five star hotels in metro cities to luxurious dude ranches in the middle of the country, we even look at gorgeous mountaintop resorts and beachside spa retreats.
If you've ever doubted that the land of the free is also the land of luxury, prepare to have your perceptions reshaped. Luxurious travel is not just about plush accommodations and fine dining, it's about creating unforgettable experiences, making lasting memories, and indulging in the richness of life.
The Best Luxury Holiday Destinations in the USA
Ready to learn about most luxurious places in the United States? Imagine yourself hopping on your private jet charter, enjoying a bottle of Dom Pérignon, dining on Michelin Star cuisine, and heading off to enjoy the best of the best.
New York City, New York
First stop, New York City.
The city's bright lights, iconic sights, and endless activities add to its charm, while top-tier restaurants and world-class shopping cater to the most refined tastes. Add in a night at the theater, a horse drawn carriage through Central Park and a day visiting the Metropolitan Museum of Art and you're only starting to scratch the surface of what New York can bring to the table.
Take for instance, the Waldorf Astoria New York, a grand dame of luxury, which has served as the backdrop for many films, such as Scent of a Woman and Coming to America. While there are dozens of luxurious hotels in New York, staying at the Waldorf is still considered the crème de la crème.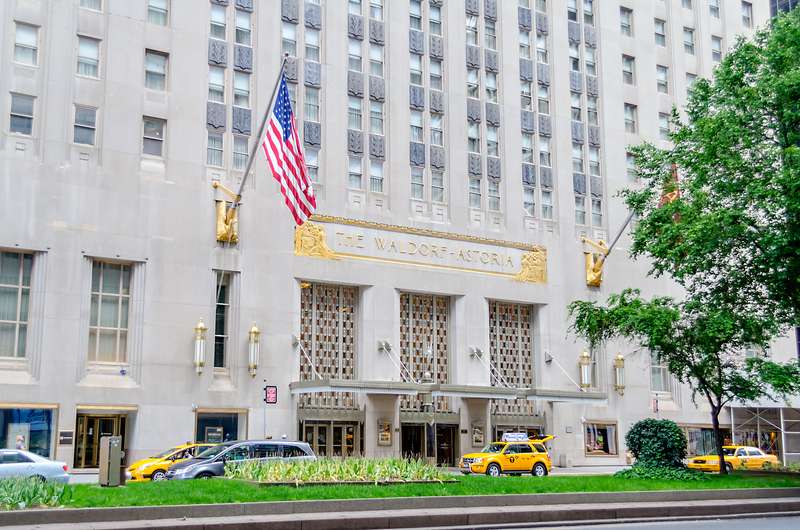 Chicago, Illinois
Next, let's head to the Windy City.
Chicago is a bustling urban gem that offers a mix of world-class dining, shopping, art, and architecture. Luxury travelers can explore the city's Magnificent Mile for high-end shopping and dining, visit art institutions like the Art Institute of Chicago, or enjoy a boat tour along the Chicago River for stunning views of the city's impressive skyline.
Luxury accommodations abound, with options like The Langham, The Peninsula, and the Four Seasons offering top-tier experiences.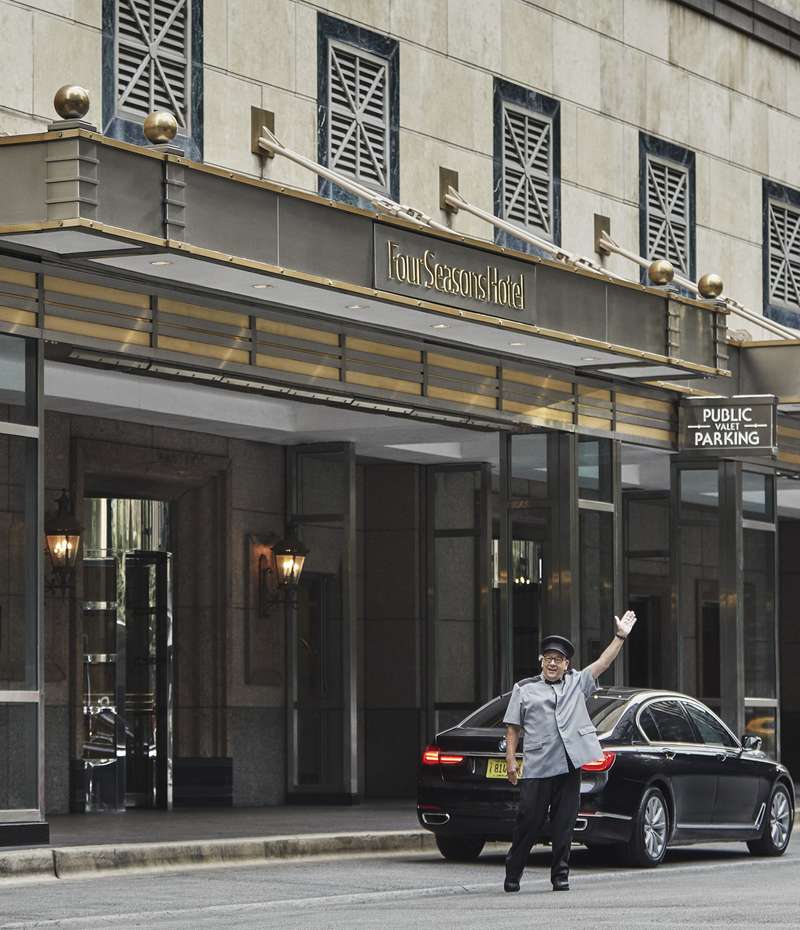 Newport, Rhode Island
Venture eastward and you'll find yourself in Newport, Rhode Island's storied city.
Here, Bellevue Avenue is lined with magnificent cottages – a modest term for palatial homes where the city's wealthy families once summered. Known for its historical charm and coastal beauty, Rhode Island offers a luxury vacation like no other.
The historic Castle Hill Inn, located in Newport, is a perfect example of the luxurious accommodations available.
This hotel was once a historic home, and now it offers stunning views of Narragansett Bay from nearly every room. Guests can opt for privacy in the luxe beach cottages about 250 yards from the main house or sunbathe on Grace Kelly Beach. The beach was named after her because of her habit of enjoying downtime on the rocky beach while filming High Society in the summer of 1956.
Hawaii
No luxury travel list is complete without a visit to the enchanting islands of Hawaii. Its exceptional beaches, rugged mountain ranges, and laid-back vibe set the stage for an unforgettable luxury holiday.
The Four Seasons Resort Hualalai on the Big Island offers private villas with pools and terraces, all nestled amid elegant artwork and white sand beaches.
The Kamehameha suite at the Royal Hawaiian Hotel on Oahu has seen stars like Marilyn Monroe and Elizabeth Taylor, while the cliff-side NOBU LANAI restaurant at the Four Seasons Resort Lanai delivers world-class dining with breathtaking views.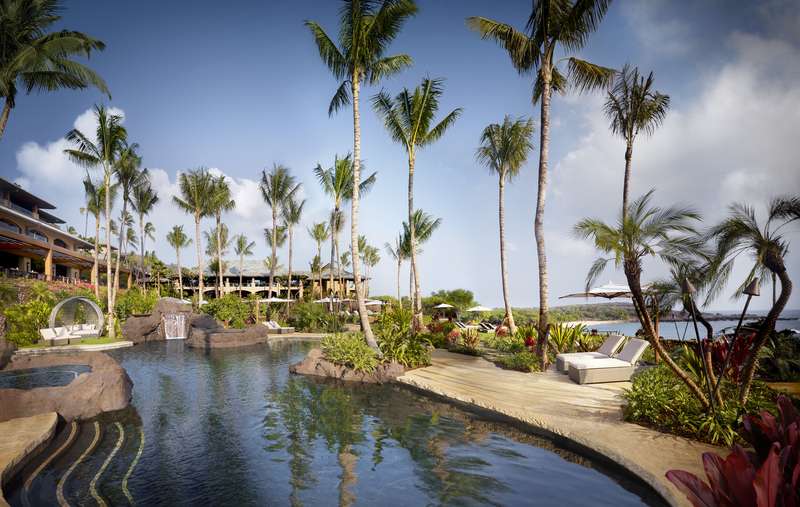 Miami, Florida
Now, let's not overlook Miami.
From luxury yachts to luxurious restaurants, Miami has you covered. Known for its beautiful people as well as its beautiful beaches, if you want to seen, Miami is your destination.
Star Island, the city's wealthiest neighborhood, boasts an impressive roster of celebrity residents, while North Beach is a haven for high-end homes and ritzy condos.
And while you're in the neighborhood, why not experience beach luxury at the Four Seasons Hotel at The Surf Club?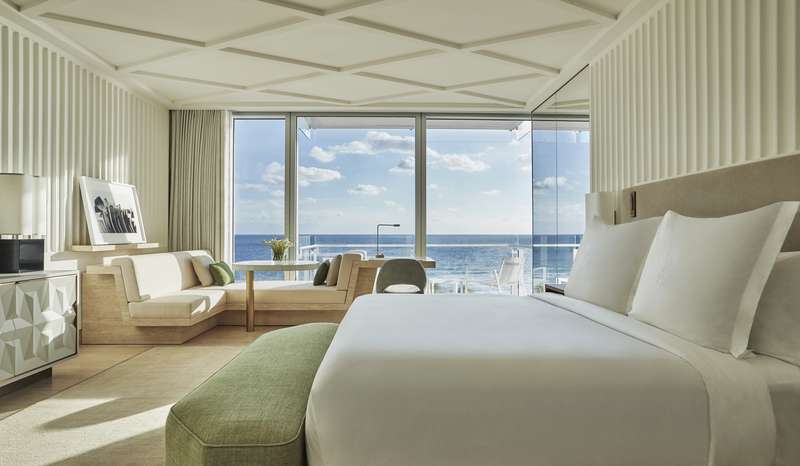 Los Angeles, California
Next on our luxury tour is Los Angeles, a city synonymous with glamour.
From shopping along Rodeo Drive in downtown Beverly Hills to catching a bite to eat at one of the many trendy, high end restaurants, luxury abounds around every corner in LA.
The Post Ranch Inn in Big Sur, perched atop cliffs midway between Los Angeles and San Francisco, offers a rustic luxury experience. The city's iconic Beverly Hills is home to both the Beverly Hills Hotel and The Peninsula Beverly Hills, icons of opulence and style.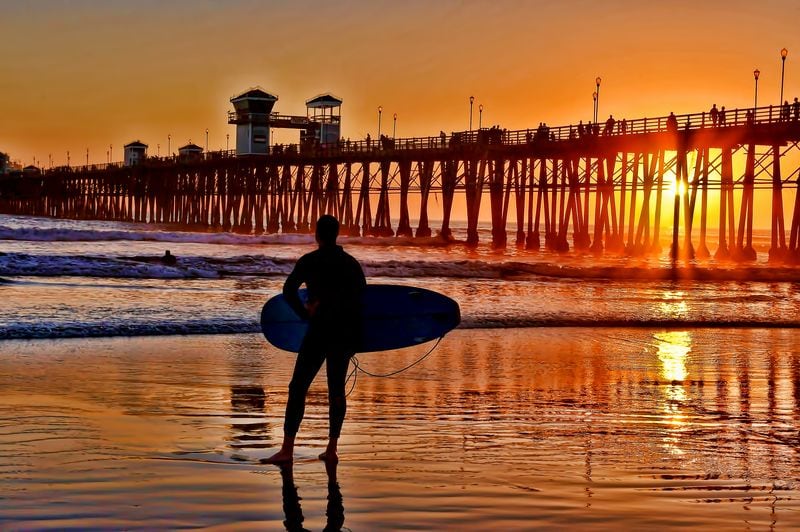 Montana
Taking a turn away from the vibrant cityscapes, Montana, often known as the Treasure State, brims with natural beauty and unspoiled landscapes, providing a perfect backdrop for some of the most luxurious experiences in the USA.
The Ranch at Rock Creek, nestled in one of Montana's most pristine valleys, offers an authentic American West experience without compromising on luxury. If you're wondering if glamping is right for you, this world-class hideaway balances rustic ranch living with lavish accommodations and service.
Guests can choose from rooms in the Granite Lodge, glamping cabins by the creek, or a multi-bedroom log home, all while having access to outdoor activities like horseback riding, fly fishing, and hiking in the summer or snowshoeing and ice skating in the winter. An on-site spa, gourmet dining experiences, and a five-star service staff add to the luxurious allure.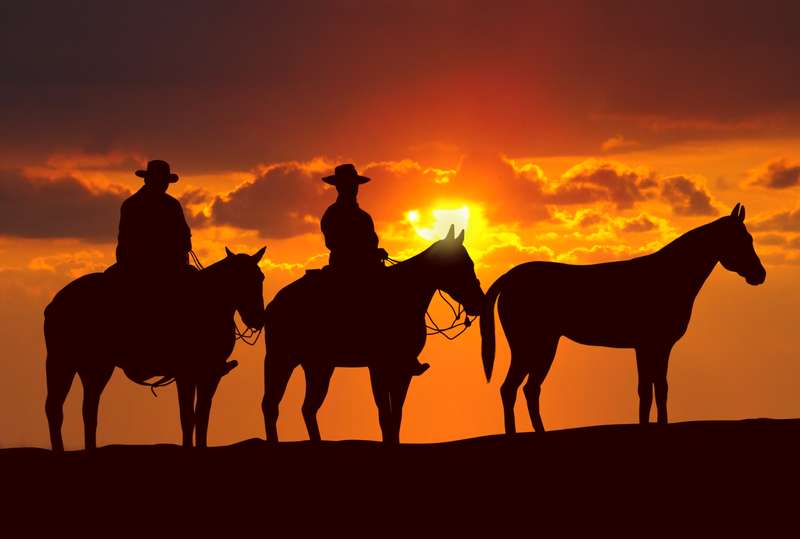 Just a stone's throw away, Triple Creek Ranch offers a high-end, all-inclusive experience.
Nestled in the Bitterroot Mountains, it boasts private log cabins with a rustic elegance, hot tubs with mountain views, and exceptional dining experiences that highlight local ingredients and pairings with world-class wines. Guests can indulge in a variety of activities, from horseback riding to sapphire panning, all while basking in the splendor of their surroundings.
Jackson Hole, Wyoming
Known for luxury ski resorts, gourmet dining, and exclusive shopping, Jackson Hole offers a unique blend of outdoor adventure and upscale living.
Outside of town, you'll find the best day trips from Jackson Hole, including visits to Yellowstone. The town itself is home to high-end boutiques and exquisite dining options, as well as luxury accommodations, perfect for those who appreciate the finer things in life away from the hustle of the bigger cities..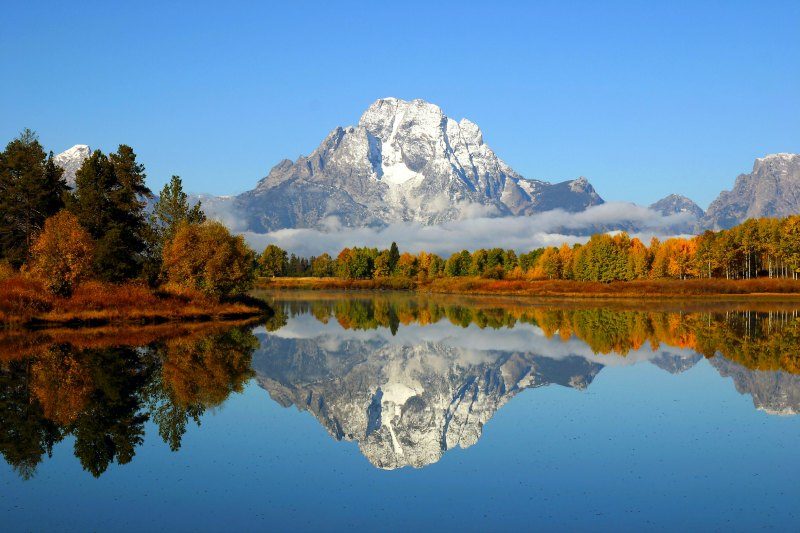 Amangani, which translates to peaceful home, is an embodiment of its name. Perched high on a butte, it offers breathtaking views of the Grand Tetons and the Snake River Valley. Its suites blend modern comforts with rustic charm, and its wellness spa, heated outdoor pool, and fine dining options just add to the package.
Adding to Jackson Hole's luxury accommodations is the Four Seasons Resort and Residences Jackson Hole.
This AAA Five-Diamond resort is in the heart of Teton Village, offering ski-in/ski-out access during winter and close proximity to Grand Teton National Park for summer activities. Its rooms and suites offer mountain views, and its amenities, including a full-service spa, three heated pools, and several high-end dining options, ensure a luxuriously comfortable stay for its guests.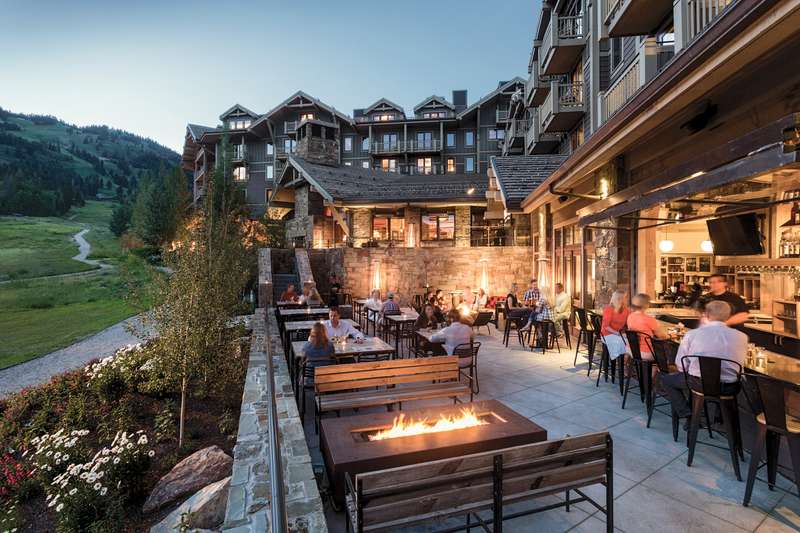 Charleston, South Carolina
Charleston is an enchanting city where historic charm meets modern luxury. With its well-preserved architecture, cobblestone streets, horse-drawn carriages, and an array of prestigious restaurants, it exudes an old-world charm that is hard to resist. Its historic district, especially the King Street, is a paradise for luxury shoppers, boasting high-end brands and antique stores.
Accommodations in Charleston are a reflection of its southern elegance. The Hotel Bennett, located on Charleston's iconic King Street, redefines luxury in the city. Its grand design, upscale dining, a rooftop pool, and a luxurious spa provide a truly opulent experience for guests. The rooms and suites are tastefully designed, blending classic style with modern amenities.
The boutique Grand Bohemian Hotel Charleston, part of the Autograph Collection, is an art-focused getaway in the heart of the Historic District. It boasts an on-site art gallery, a wine blending experience, farm-to-table dining at its Élevé restaurant, and chic, artfully designed rooms that offer the utmost comfort and sophistication. Its rooftop restaurant and bar provide stunning views of the city, adding to the luxurious experience.
Sante Fe, New Mexico
With its unique blend of cultures, Santa Fe offers luxury through its world-class art galleries, gourmet dining, and high-end spas. Santa Fe boasts luxury resorts that offer a serene and indulgent retreat.
The Four Seasons Resort Rancho Encantado Santa Fe is set in 57 unspoiled acres tucked gently into the Sangre de Cristo foothills. It offers guests a tranquil and secluded escape with lavish casita-style rooms, a world-class spa, and a renowned Terra restaurant that showcases local flavors.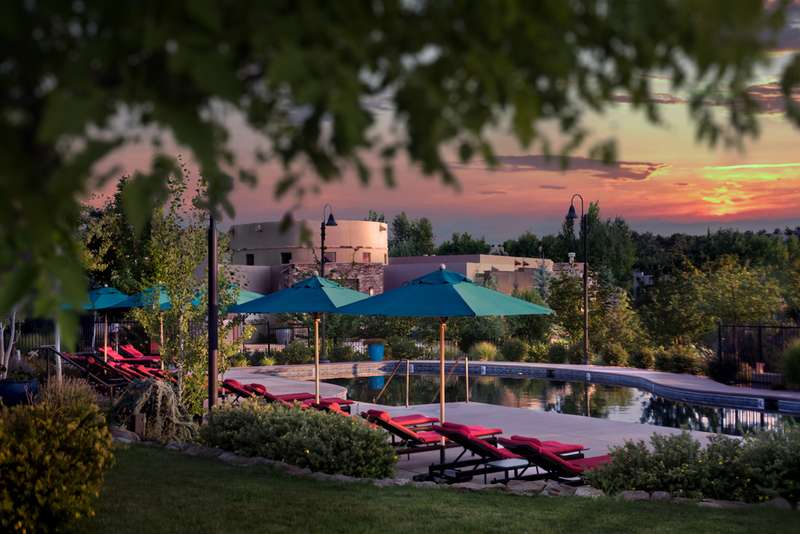 Alternatively, the recently restored Bishop's Lodge, Auberge Resorts Collection, located in the foothills of the Sangre de Cristo range of the Rockies, provides a rustic yet luxurious escape. It offers a perfect blend of the natural beauty of the Southwest with the amenities of a world-class resort, including a top-notch spa, an artist-in-residence program, and horseback riding experiences.
The Hamptons
Finally, we end our journey in The Hamptons, a playground for wealthy New Yorkers. With its pristine beaches, designer shopping, and upscale restaurants, it's a destination that effortlessly brings the luxury vacation experience full circle.
The Topping Rose House is a luxury, five-star hotel known for its blend of historic charm and modern elegance. Based in a 19th century mansion, one of its notable features is its full-service spa that provides a range of treatments designed to pamper and rejuvenate guests. The outdoor pool is another highlight, offering a serene space for relaxation and leisure.
The Roundtree, Amagansett describes itself as a stylish escape from everyday life. It's made up of a charmingly stylish wood-shingled main house and tastefully restored barn and cottages. The hotel is a finalist in the Condé Nast Traveller Readers' Choice Awards 2023.
From the sun-kissed beaches of Miami and the historic charm of Charleston to the rugged beauty of Jackson Hole and the chic exclusivity of The Hamptons, luxury takes on many forms across the country.
Each of these destinations offers a distinct take on luxury, showcasing the diverse experiences available across the United States. So whether you're a lover of urban sophistication, enjoy rustic elegance, or crave coastal serenity, you're sure to find a luxury getaway in the USA that perfectly suits your tastes.