Adventurous Kate contains affiliate links. If you make a purchase through these links, I will earn a commission at no extra cost to you. Thanks!
Before you come to Prague, you need to know what NOT to do in Prague! I've been living in Prague for several years now, and I absolutely love how great life is here.
But as I prepare to welcome dozens of friends and family from the US to Prague for the first time, I'm going over what travelers should REALLY know before arriving here.
So what should people actually know? Prague is different from the stereotypes. While you get immense value for money here, it's definitely not the dirt-cheap getaway it used to be 20 years ago, nor is it just a place to come to party.
Additionally Prague has so many cool places outside the city center, and an incredible food scene, but so many people never go that far, sticking to the city center and Czech dishes.
And if you cheers with water, or pour new beer into a half-full glass…well, you're not going to attract any GOOD attention in Prague.
So let's take a look — what NOT to do in Prague! Consider this your Prague survival guide.
(And if you're planning a trip to Prague, don't miss my guides on unusual things to do in Prague and the 17 best Prague restaurants!)
Don't assume Prague is a cheap getaway.
In the past, Prague was held up as the ultimate cheap getaway of Europe. People came here to stay in grand hotels for cheap, have nice meals for cheap, and party all night long for cheap.
I myself fell into that category once. When I first visited Prague with my study abroad roommates in 2004, we gorged ourselves on sushi because it was so much cheaper than in Italy!
Here's the thing, though — while Prague is definitely cheaper than Paris, London, and the Nordics, it's not the dirt-cheap getaway it used to be. In the past 20 years, Prague has gone through a transformation, adding far more high-end restaurants and hotels, and plenty of businesses now cater to wealthy Czechs and moneyed visitors.
(This past winter, Charlie and I traveled to Palermo, Sicily — and let me tell you, that was a cheap getaway. I was SHOCKED how much cheaper it was than Prague! You could get an entree at a nice restaurant for just a few euros! Sure, Italy is very expensive in touristy areas like Florence and Venice, but less touristy parts of Italy can be extremely cheap.)
And another thing — the beer in Prague is not cheaper than water. So many tourists love to repeat this, but it hasn't been true for decades! (Back then they passed a law saying that SOMETHING has to be cheaper than beer.)
The cheapest tank pilsner (a.k.a. GOOD Czech beer) in Prague is at a pub called U Glaubiců, where half liter beers cost 43 CZK ($2 USD). Elsewhere in Prague, tank pilsner costs 55-60 CZK ($2.50-3 USD).
Beer in Prague is still cheap, especially considering its fantastic quality — I started laughing with joy when I bought a round for me and six of my friends for less than $20 — but not quite cheaper than water.
Don't be an obnoxious, badly behaving tourist.
For decades, Prague has been a popular spot for travelers coming to drink and party. It is especially popular with British stag parties. Where else can you drink beer this good for this price?
You still see these stag parties. A group of British men walking down the street, one of them dressed up as a giant baby or a ballerina, all of them off their faces. If it's late at night, they might be singing at the top of their lungs.
It's not pleasant for those of us who live here.
But the city has been cracking down on this kind of tourist behavior. Bars and clubs are not as tolerant of vile behavior as they used to be. And now when you land at the airport, you'll notice big signs telling people to keep things quiet after 10:00 PM.
My advice? Remember that people live here. And if you're going to party, stick to the city center. DO NOT book an apartment in a cute residential neighborhood. We live in these neighborhoods because they're quiet and away from the madness.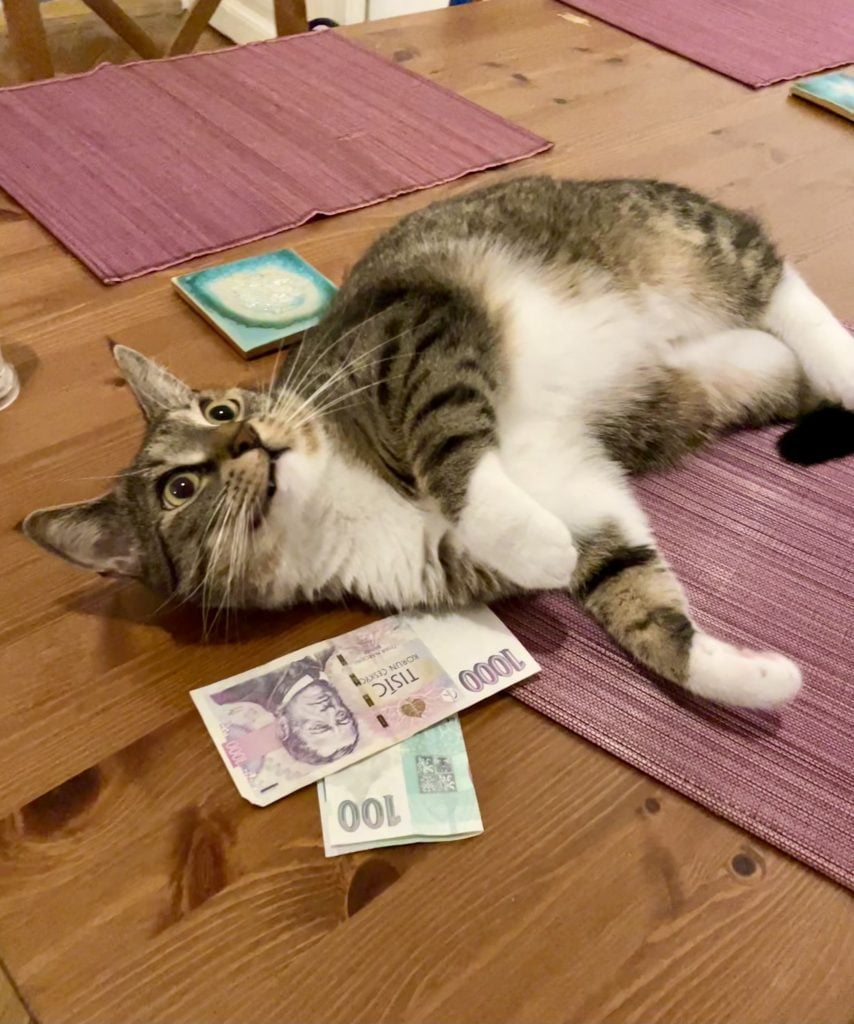 Don't bring your euros.
The Czech Republic actually doesn't use the euro — instead, we use the Czech crown (koruna). Over the past few years, the rate has fluctuated between 21-24 crowns to one US dollar.
It's not the easiest thing to calculate in your head, so I recommend downloading the Currency app and opening it when you want to double-check a price.
And no, you can't use US dollars here either. (You don't think this would need to be said, but I've seen enough Americans trying to pay with USD all over Europe!)
I use my US credit cards for the vast majority of my purchases in Europe. You can use credit cards in most places in Prague, too. If they ask you which currency to charge — CZK or USD — always choose CZK. You'll get a markup if they convert the price.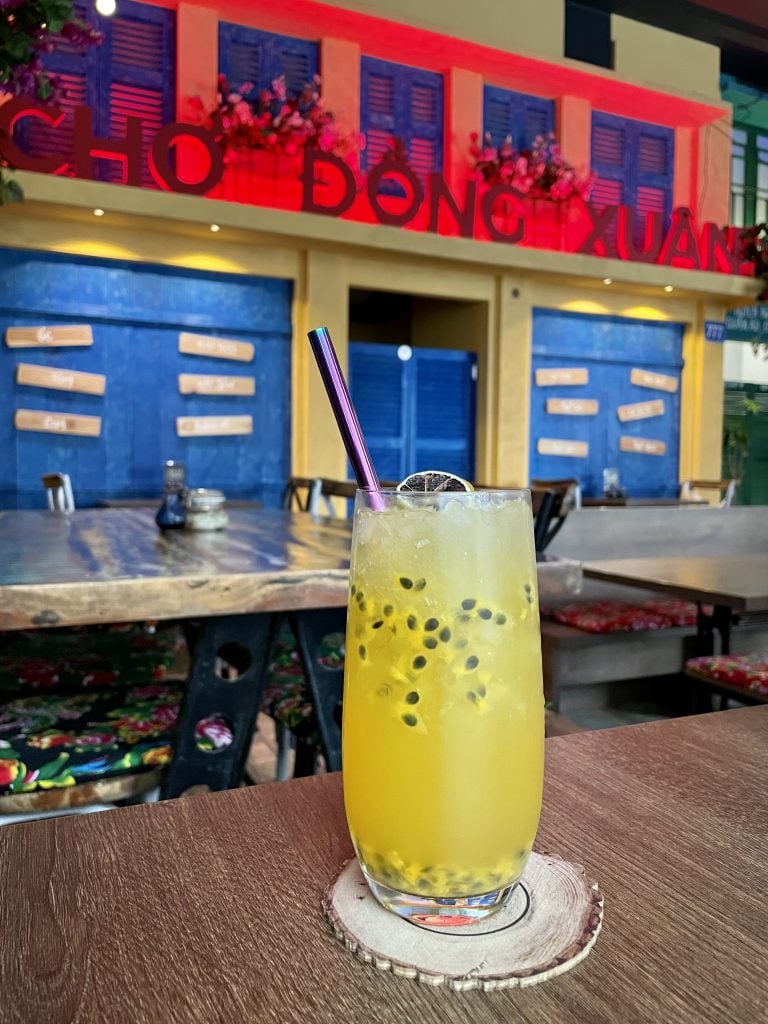 Don't expect lemon in your lemonade.
You'll find lemonades (limonady) on most Czech menus, and they make a fantastic nonalcoholic beverage option. In fact, lots of restaurants are always switching up their lemonades of the day — mango, lime, red currant…
There's just one thing. Lemonades in the Czech Republic don't contain lemon! They're just sparkling water with fruit juice added. Unless the menu explicitly says that it contains lemon, it doesn't contain lemon.
So if you ask a server what kinds of lemonades they have today and they say, "Raspberry, passion fruit, and lemon," only the lemon one actually contains lemon.
Additionally, malinovka is something you'll often see in pubs — it's a sweet raspberry soda (technically a lemonade by Czech standards!), often available on tap.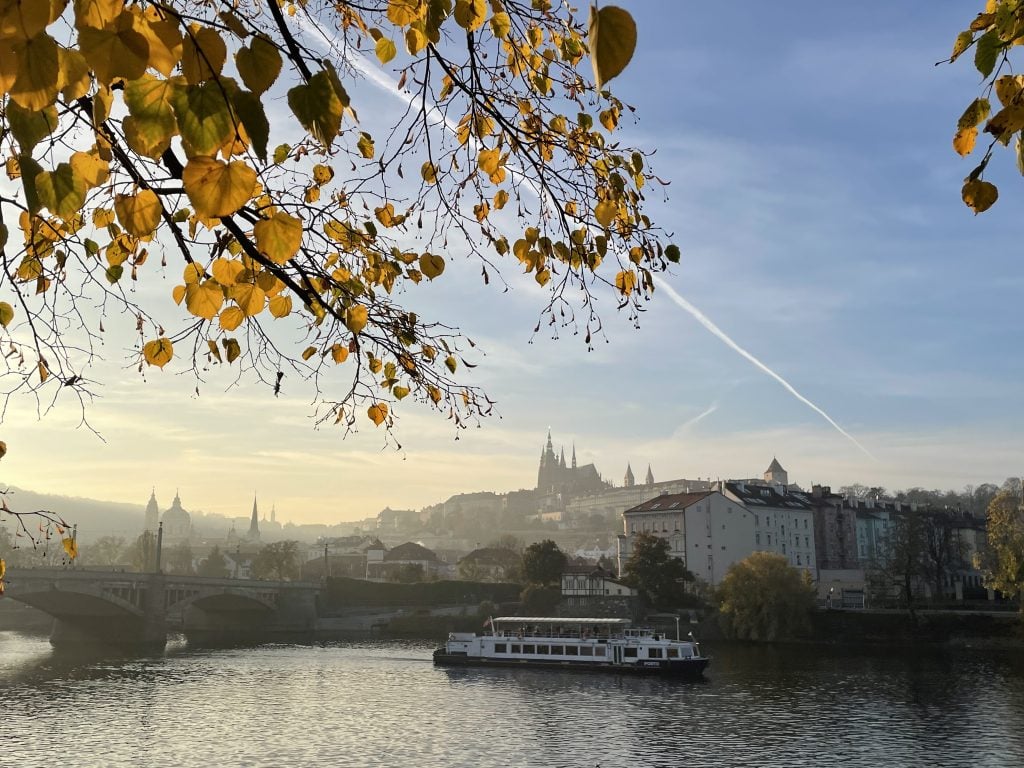 Don't call Prague Eastern Europe.
The Czech Republic is very much part of Central Europe. Mentioning to a Czech that you're in Eastern Europe is not a good way to make friends — in fact, it will be taken as an insult.
Think of it this way: Imagine that you take a trip to Pennsylvania. You're hanging out in Philadelphia, sitting at a bar in Center City, making conversation with your neighbor, and you mention that you came to Philly because you always wanted to visit New England.
See how ridiculous that sounds? That's what it sounds like when you call Prague Eastern Europe!
Oh, and definitely don't call it Czechoslovakia, either. We've been velvetly divorced from our eastern neighbor for 30 years now.
(For the record: Eastern Europe includes Russia, Ukraine, Estonia, Latvia, Lithuania, Belarus, Romania, Moldova, and Bulgaria. Central Europe includes Poland, Czech Republic, Slovakia, Hungary, the former Yugoslavia (Slovenia, Croatia, Bosnia and Herzegovina, Serbia, Kosovo, Montenegro, North Macedonia) and Albania.)
Don't ride public transit without a ticket.
Prague is a city where you don't have to show your ticket when boarding transportation, and there aren't even turnstiles to get on the subway. Instead, there are fare inspectors that hop on board occasionally and check to see that everyone has a ticket for that journey.
Because of this, a lot of travelers end up confused and end up hopping on the tram without buying tickets.
How often do fare inspectors hop on board? I would say probably one in every 15-20 journeys. Even so, you don't want to be caught without a ticket, because the fine is steep. And I know many travelers who tried to play dumb (or, let's be honest, cry) and got fined anyway.
You can buy tickets on board the trams and buses if you have a contactless credit card. You can also buy tickets at the machines at entrances to the metro.
But what I recommend is that you download the PID Litačka app before you arrive in Prague. On here you can buy single tickets for 30 or 90 minute journeys, or for 24 or 72 hours. Or for a month if you'd like! This ticket is good for tram, bus, or metro.
Keep in mind that YOU MUST ACTIVATE THE TICKET and IT TAKES TWO FULL MINUTES TO ACTIVATE. They do this so you can't just press the activate button when the fare inspector appears.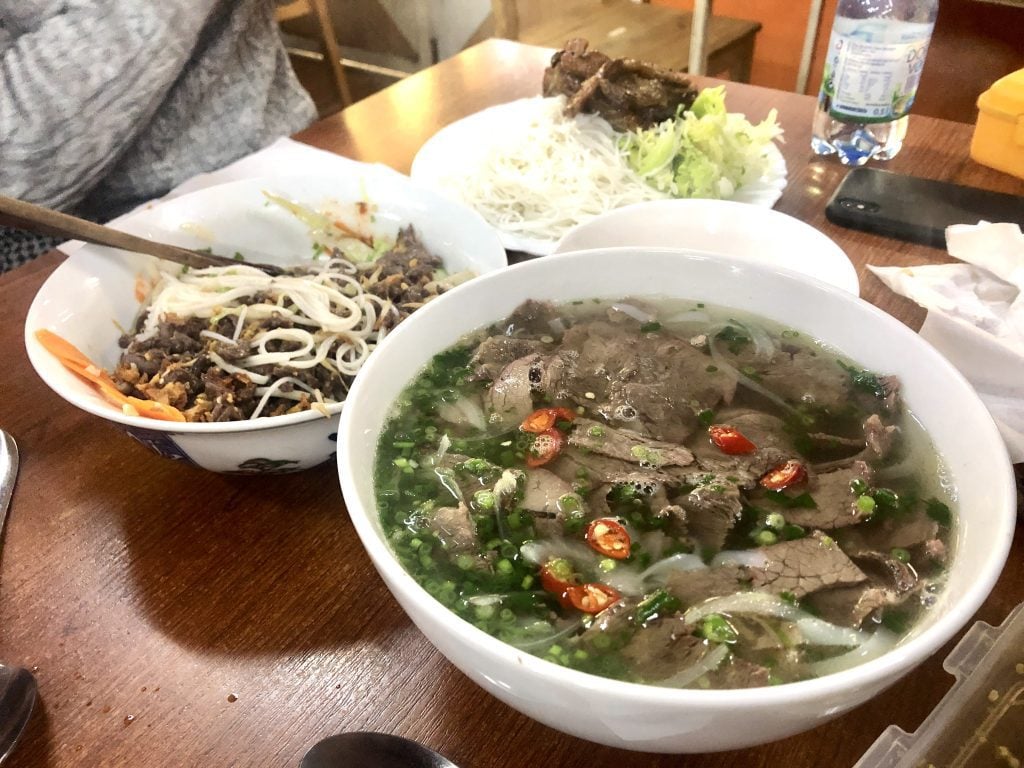 Don't only eat Czech food.
You should absolutely try some Czech dishes while visiting Prague — but Czech food is also quite heavy, and I personally find it tough eating more than one traditional Czech meal per week.
Instead, take advantage of Prague's superb international dining scene. It's one of my favorite things about living in Prague!
I wrote a Prague restaurant guide recently, and this represents the culmination of my years exploring the restaurant scene with my crew of foodie friends.
You can enjoy creative high-end tapas at El Camino, Neapolitan-style pizza at Manù, fiercely fresh sushi at Yamato, Georgian specialties at Sunday Terrace, and far, far more.
I especially recommend getting your fill of Vietnamese food while in Prague. We have a large and vibrant Vietnamese community here, and it's rare to find a European city with fantastic Vietnamese restaurants in every direction!
Read More: 17 Best Prague Restaurants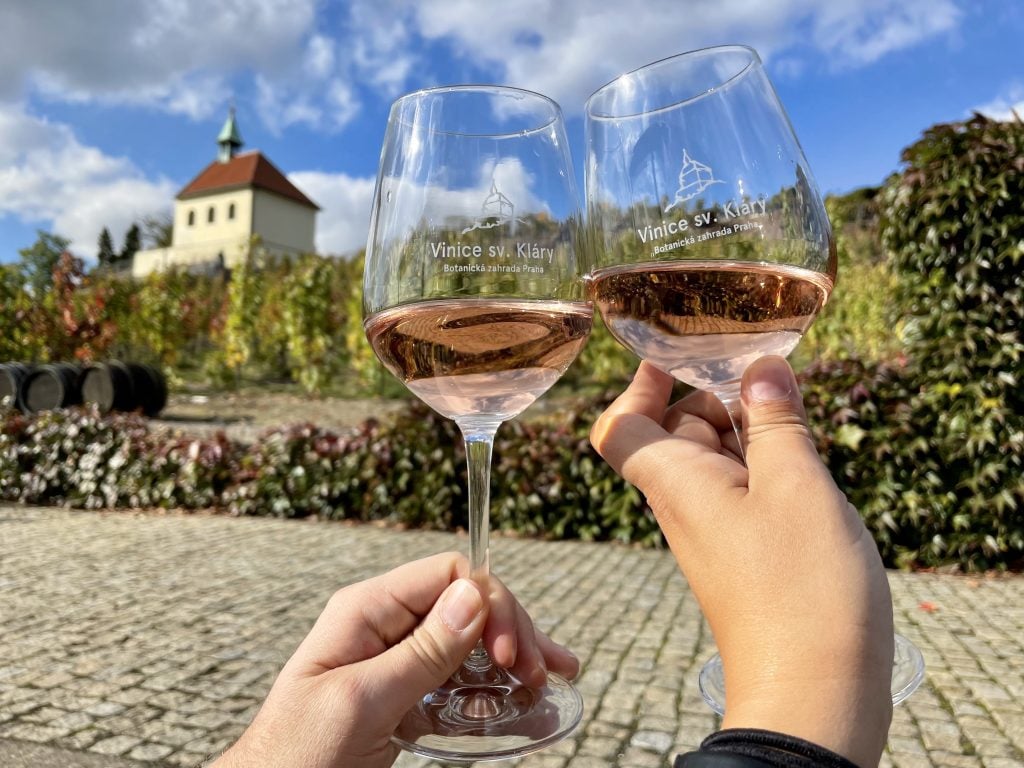 Don't cheers without making eye contact!
Eye contact is essential when making a toast in Prague. Make sure to look the person in the eye as your glasses clink. If not, you're doomed to seven years of bad sex!
Additionally, don't cross arms when toasting, and definitely don't toast with water — it's considered bad luck.
If you have a glass of water, sparkling or still, just smile and nod as people cheers around you. People will understand.
Additionally, don't pour new beer into your old beer. If you have a little bit of beer left in your glass, finish the whole thing before refilling it.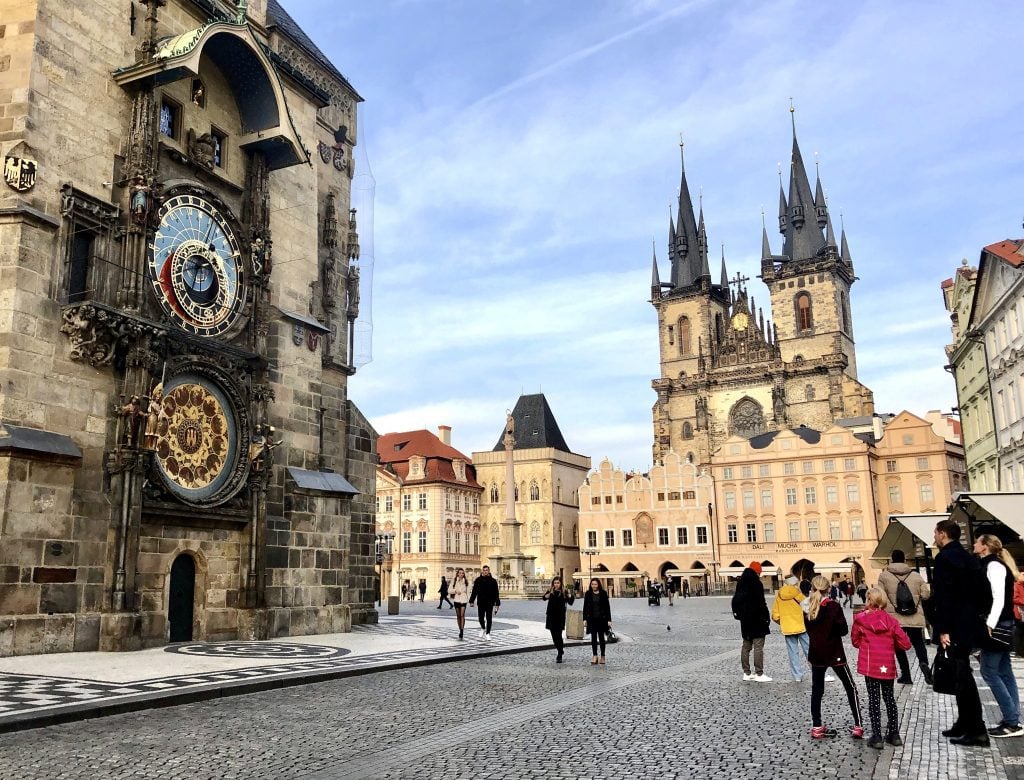 Don't be late.
Czechs are extremely punctual people. It's one of the things I love about them — and living here has honestly made me a more punctual person! (What a change from New York, the last place I lived, where everyone is late all the time and blames the subway.)
So make sure you're on time to meet a Czech person. People tend to arrive exactly on time, not five minutes early.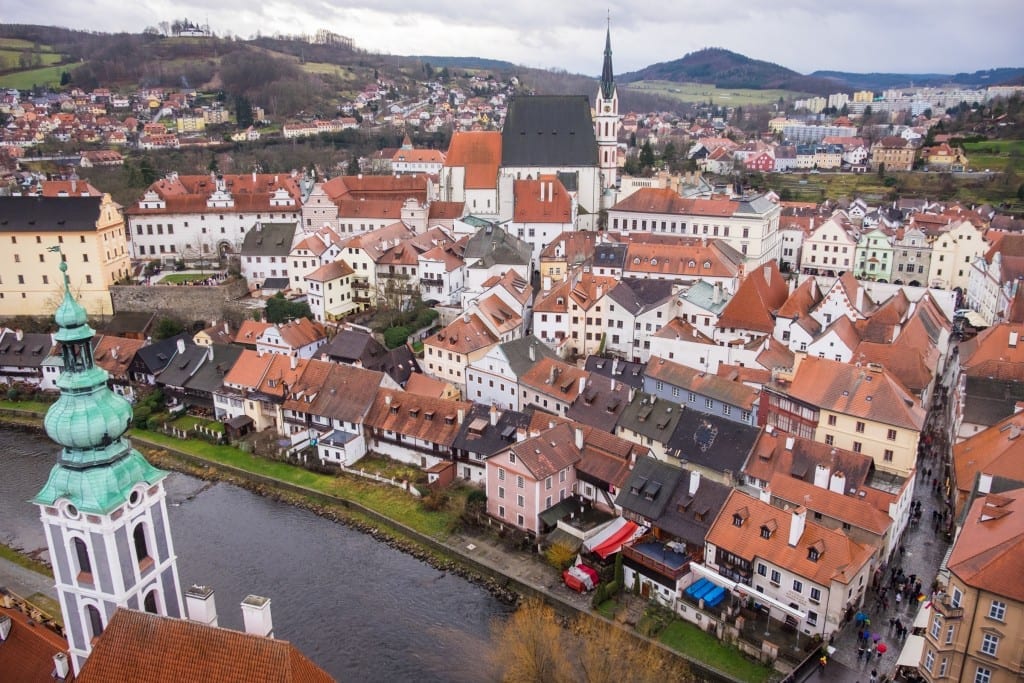 Don't ignore the rest of the Czech Republic.
There are so many cool places to visit in the Czech Republic — yet the vast majority of travelers pop into Prague for a few days, and that's it. Make sure that's not you!
So what are some good places worth visiting in the Czech Republic?
Český Krumlov is a gorgeous city in South Bohemia, two hours from Prague, that looks straight out of a fairy tale. While many people visit as a day trip, I strongly recommend staying overnight. You can see my guide to Český Krumlov here.
Karlovy Vary is a beautiful and romantic spa town an hour and 45 minutes from Prague, filled with candy-colored buildings and set in the hills. This is another good overnight trip.
Brno is a fun little city in Moravia, in the eastern part of the country, and makes a great stop between Prague and Vienna. There are lots of cool restaurants and cafes, and it's cheaper than Prague.
And if you only have time for a day trip from Prague, my top pick is the town of Kutná Hora, famous for its bone church and colorful buildings, just 50 minutes by train from Prague. But if you're a big Czech beer fan, you may want to visit Plzen to tour the Pilsner Urquell brewery!
Don't call it Czechia.
Yes, Czechia might be the official name of the country — but the vast majority of Czechs still call the country the Czech Republic. "Czechia" is the word we put on government forms. The name change only went through in 2016, so it's still a recent update.
It's not a tragedy if you call it Czechia, and even some Czechs even prefer to use the term Czechia, but you'll fit in with the masses if you call it Czech Republic.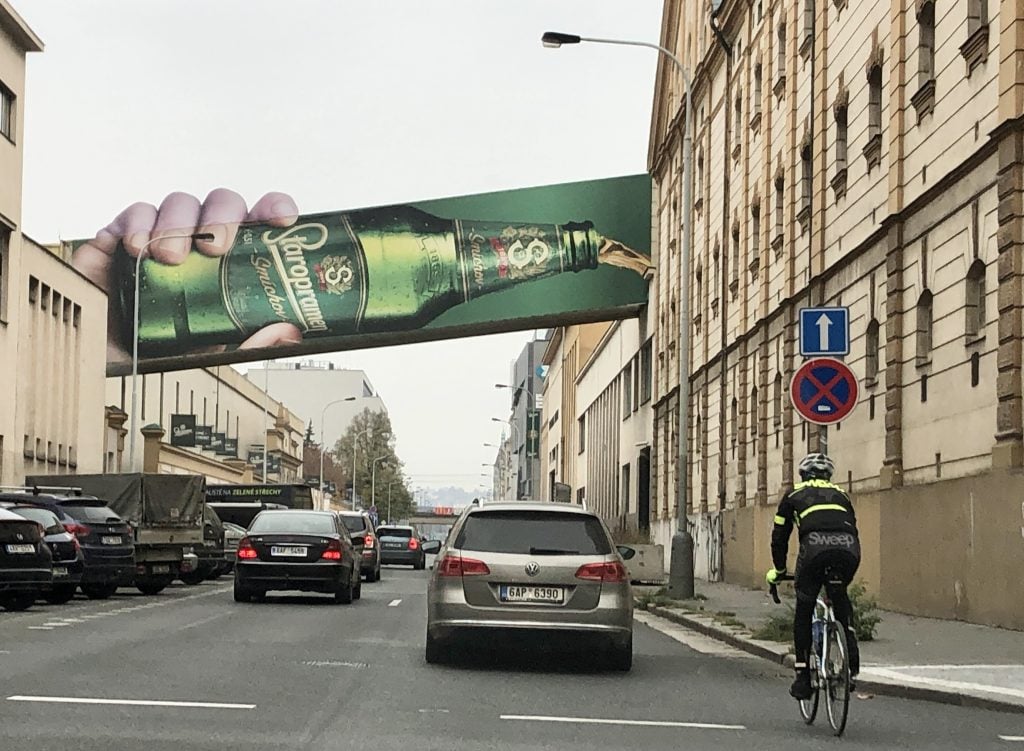 Don't drink Staropramen.
Czechs love their beer; that much is clear. And you'll see Staropramen branding everywhere — on umbrellas, in pubs — and you might assume that that's the good beer.
It's not. Staropramen is widely acknowledged as a local beer that isn't that great. It's kind of like the Bud Light of the Czech Republic — they spend a ton on advertising, but the actual product is a far cry from high-quality beer.
So what should you drink instead? Tank pilsner. Tank pilsner represents the best Czech beer that the city has to offer.
Pilsner Urquell is the gold standard; drink it when you can. Únětice is another local brand worth trying (and visiting their brewery, just outside the city, is one of my favorite unusual things to do in Prague).
And don't forget the lovely microbreweries that dot the city! Two that I love are Dva Kohouti in my neighborhood of Karlín (they occasionally make New England IPAs, which makes me feel at home!), and Automat Matuška in Dejvice, a new "nanobrewery" that really impressed me after my first visit.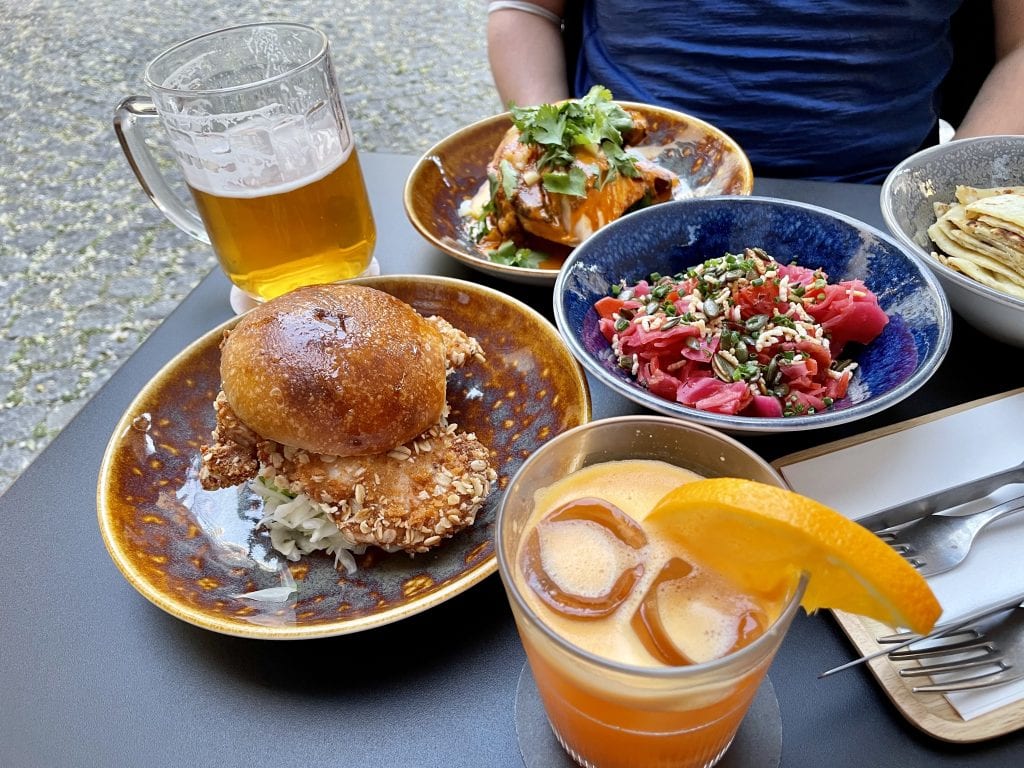 Don't forget to research if you have dietary restrictions.
Yes, you can absolutely get by in Prague if you follow a vegetarian or vegan or gluten-free diet. But it's not as easy here as it is in Berlin or New York or Bangkok, for example.
Traditional Czech restaurants can be especially challenging. Sometimes the only vegan item is a bramborák (a potato pancake, sometimes with onions or garlic, cooked in oil). The go-to vegetarian dish in Czech cuisine is smaženy syr — fried cheese.
At least our second most popular cuisine is Vietnamese, which offers a lot more to choose from if you don't eat meat, cheese, or gluten!
That being said, the Czech Republic is part of the EU, so there is allergen labeling on menus. That makes it a lot easier to know if you can eat something.
Either way, if you have dietary restrictions, I recommend doing a bit of research on restaurants with good vegan, vegetarian, or gluten-free options. It's good to have a few ready in the back of your pocket in case you need to choose a place quickly.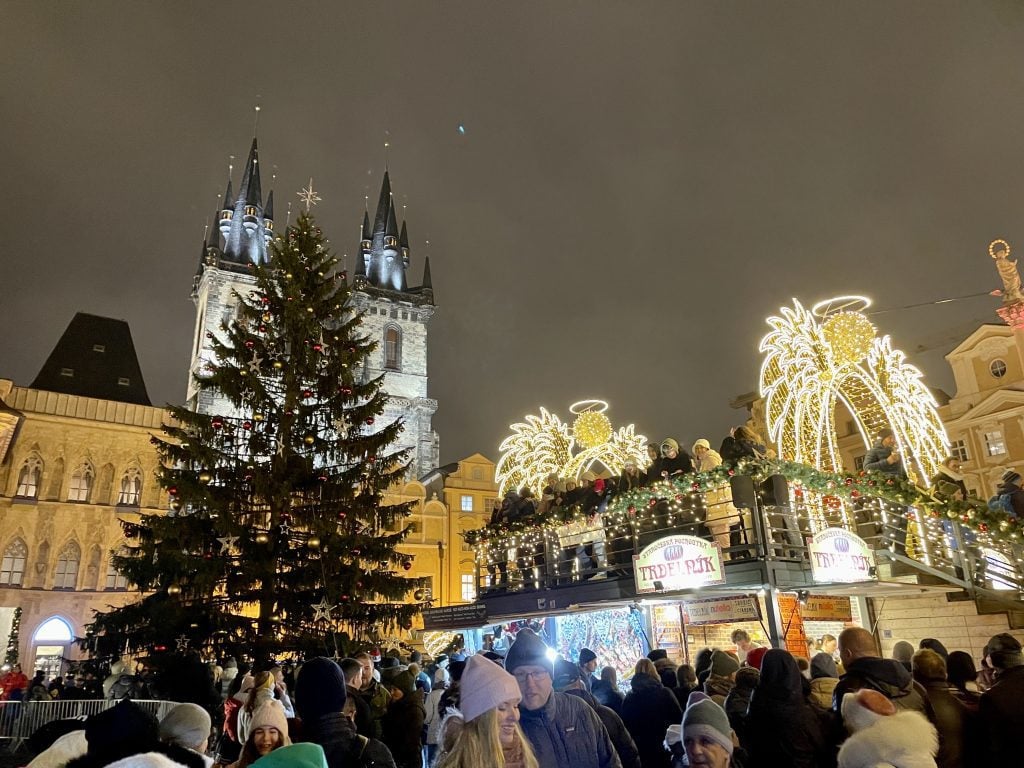 Don't expect the best Christmas markets in Europe.
This one is a bit controversial. I know a lot of people who have come to Prague specifically for the Christmas markets, which are beautiful, festive, and much nicer than anything you'll find in America.
However…I've been to a LOT of Christmas markets in Europe, and Prague isn't one of the better ones. They're fine, but they pale in comparison to what some other cities have to offer.
In my opinion, some of the best Christmas markets are actually reasonably close to Prague — Vienna (4.5 hours by train), Dresden (2 hours by train), Munich (5 hours by train), and Nuremberg (4 hours by bus) are probably my four favorite Christmas market cities in Europe. I haven't been to the Berlin Christmas markets yet, but I hear they're also great (4.5 hours by train).
Does that mean you should avoid Prague at Christmas? Not at all! The best way to plan a Christmas market trip in Europe is to have an itinerary taking you through several cities by train or bus, allowing you to see how lots of different places celebrate the holiday.
So perhaps plan a Christmas trip that takes you from Berlin to Vienna, or Munich to Budapest, stopping in Prague along the way and allowing you to get a good cross-section of Christmas markets.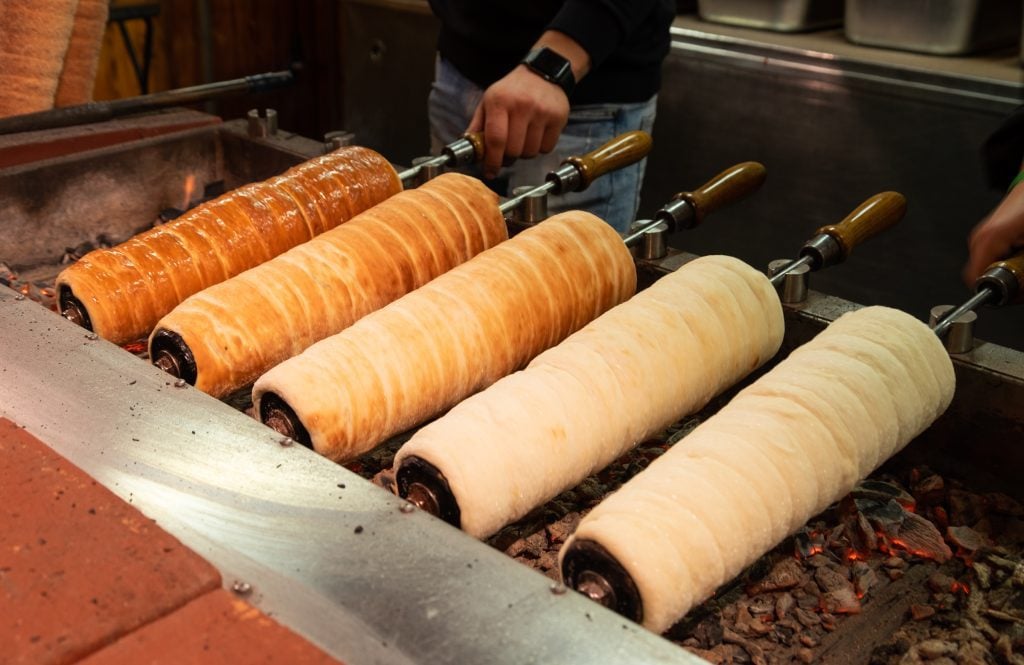 Don't choose a trdelnik for a Czech treat.
Throughout the Old Town in Prague, you'll see trdelnik stands everywhere. Trdelniky are chimney cakes — roasted over coals, covered with sugar and cinnamon, sometimes filled with ice cream, sometimes available in lots of other flavors.
There's just one problem — they're not actually Czech! They're Hungarian! Someone started making them in Prague and they really caught on!
Instead, go for a vetrnik — a Czech caramel cream puff. These are my favorite Czech pastries and you can find them everywhere!
I especially love the one at Gardens Restaurant, one of my favorite unusual things to do in Prague. Mysak, Eska (only at lunch) and Cafe Savoy have notable ones, too.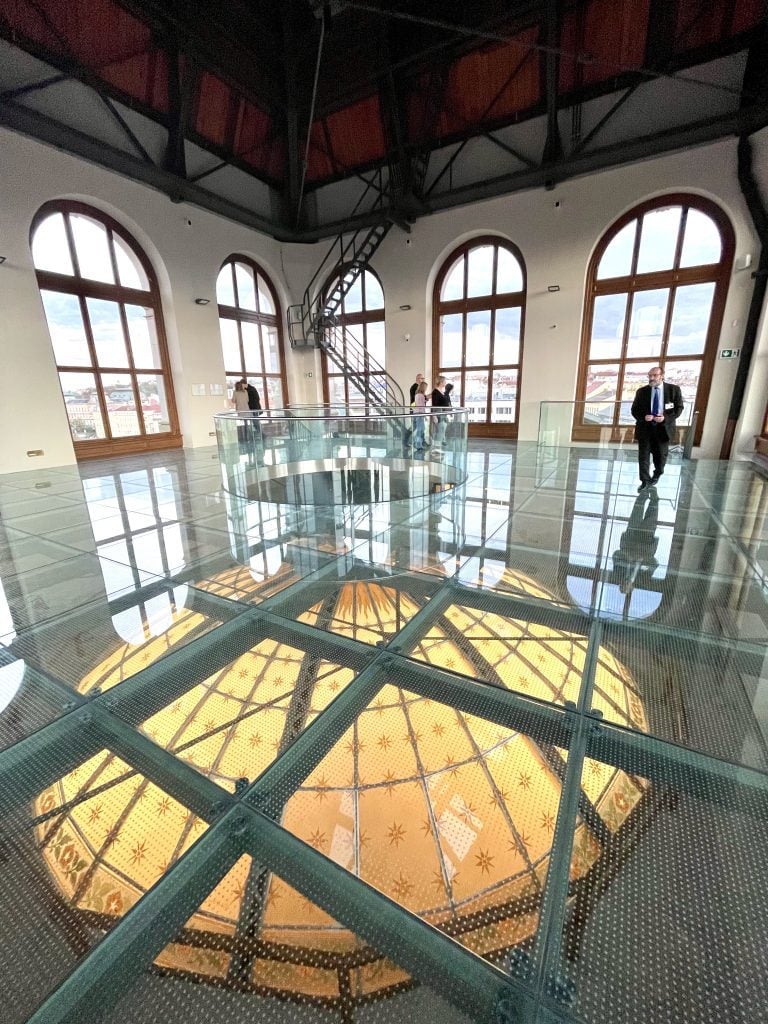 Don't use Euronet ATMs.
These are some of the most common ATMs you'll see around the city center. If you're using a foreign card to withdraw cash, you'll be charged a much higher rate.
Instead, choose an ATM attached to a real bank. Three of the common banks you'll see in Prague are CSOB, Raffeisen, and Unicredit. Those ATMs are fine to use.
(In fact, it's a good habit to only use ATMs attached to banks when you travel. If your card gets eaten at a bank ATM, it can be recovered. If it's eaten by a convenience store ATM, you'll never see it again!)
Don't forget to tip when paying for food.
Here in the Czech Republic, it's standard to offer an extra 10% or so on top of the cost of your food. If a bill comes to 500 crowns, for example, just say, "Five hundred and fifty," and the server will thank you, then scan your card.
If it's a small purchase, like a coffee, it's common to tip with a few coins. Just a little something extra.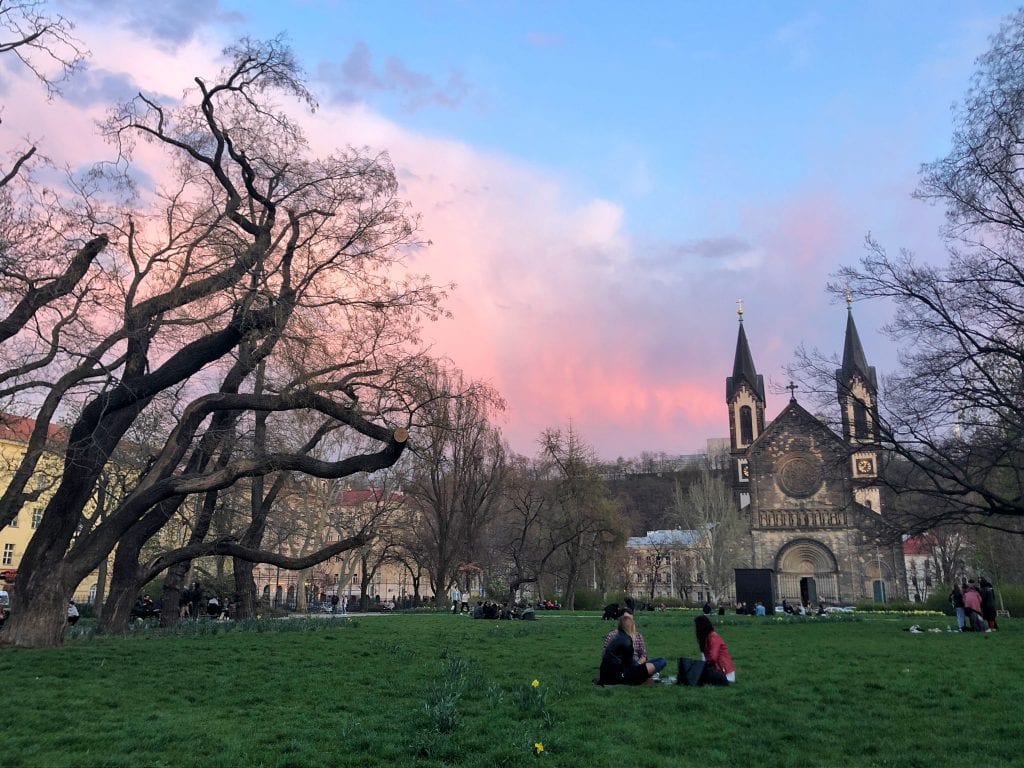 Don't just visit the city center.
I find it curious that the vast majority of visitors to Prague only visit the city center — the Old Town and the New Town — and never venture beyond it. That's a big difference from other European cities.
So what should you do? Go exploring! Four cool local neighborhoods with fun restaurants, cafes, parks and more are Vinohrady, Dejvice, Karlín (my neighborhood!), and Letná. And a lot of them have architecture as pretty as it is in the Old Town, but have a decidedly less touristy atmosphere.
Enjoy your hipster dreams. These places might be the highlight of your Prague visit.
More on the Czech Republic:
More on What NOT to Do:
Have you been to Prague? What else would you add to this list?
Get email updates from KateNever miss a post. Unsubscribe anytime!